River duckies are smaller inflatable rafts which we run trips on from our Aviemore base in the Cairngorms throughout the year. Why not book on today and try them out?
Duckies Rafting in Aviemore & the Cairngorms
River rafting duckies are smaller inflatable rafts which we run trips on from our Aviemore base in the Cairngorms throughout the year. They are perfect for smaller groups or if the river levels are a little bit lower and are great fun for everyone; Families and youth groups can enjoy the bounce and splash of River Spey trips. Adult groups such as stag and hen parties may opt for the exhilarating experience of the Grade 3 waters of the river Findhorn or River Tay.
What is a Duckie?
A Duckie is essentially an inflatable canoe. The boat sits two or three people and you can paddle them using either a canoe or kayak paddle. Duckies are very stable but in the event of capsizing they are easy to climb back into without having to go ashore. The boats sit close to the water and are self bailing so no need to keep emptying if you happen to take a swim!
Duckies are an all year round activity. River conditions can vary with the seasons. The conditions are generally pleasant in Summer with warmer temperatures while the higher water levels are normally during the Spring/Autumn. No previous experience is required.
Raft the Findhorn
Our most popular white water rafting river, it is available all year round (River levels permitting) and is suitable for children Aged 10+ (depending on the section)
Rising high in the Monadhliath Mountains, the River Findhorn quickly descends north of Aviemore towards Findhorn Bay on the Moray coast.
White water rafting the River Findhorn is a truly memorable experience – its fast flowing grade 3 & 4 rapids such as Leven's Gorge, Dulsie Gorge and Carnage Corner will have your adrenalin flowing.
Rafting on the River Findhorn is suitable for teen's and adult groups and is particularly popular with stag and hen parties. The middle section is also suitable for confident children accompanied by adults. This middle stretch is also popular with our mini rafts and duckies.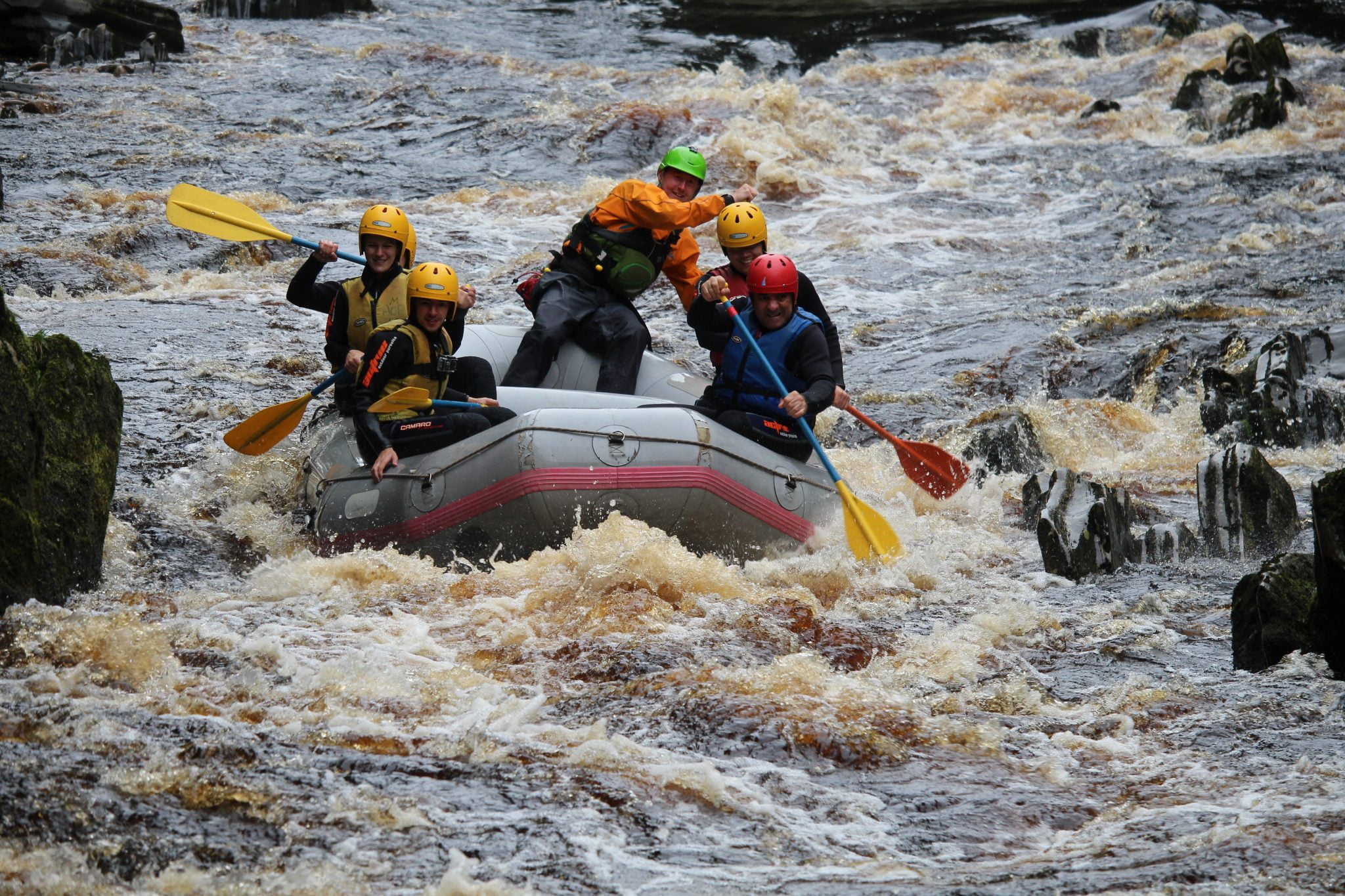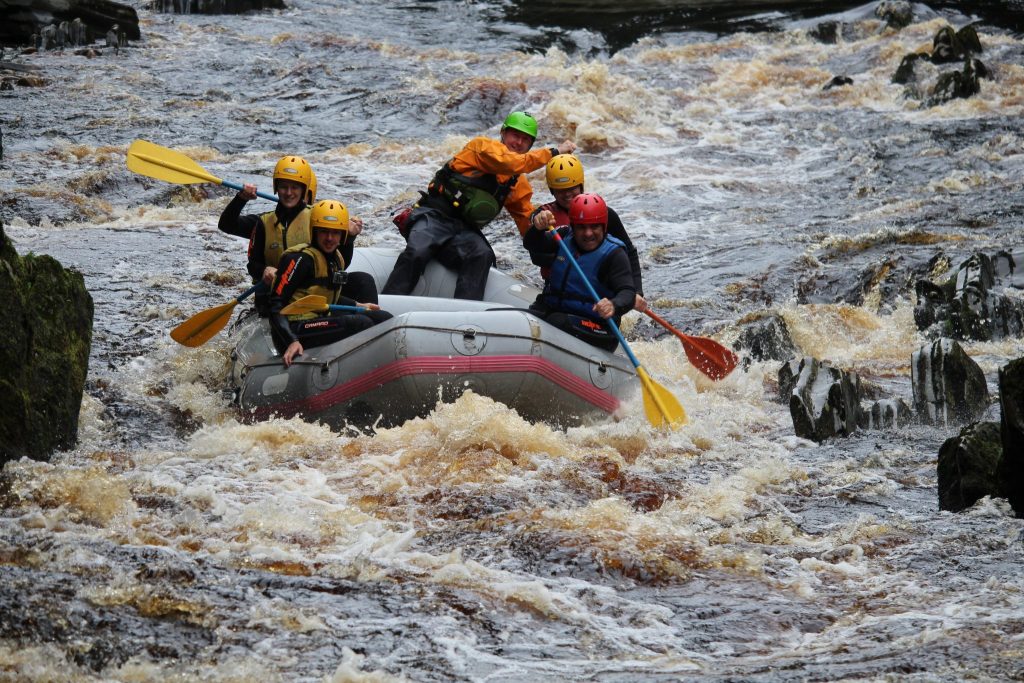 Raft the Garry
Raft the Spey
Raft the Tay
Raft the Dee
Raft the Nith
Raft the Doon
Why not make a weekend of your duckies rafting in Aviemore & the Cairngorms by staying at Cairngorms Adventure Centre just 16 miles from Aviemore and 44 from Inverness.
*Discounts for under 16s. *Must be accompanied by at least one adult.
Activity Information
Meeting point for activity is Newtonmore, transport pick ups can be arranged from Newtonmore, Kingussie and Aviemore areas.  All technical & safety equipment is provided.  Our guide will decide the river on the day for activities.
What to bring?
Towel, Dry Shoes, Lunch & Drink, Swimwear & Shorts