Canyoning in the Great Glen & Fort William
Canyoning in Fort William & the Great Glen
Canyoning is becoming a more and more popular activity in Fort William & Scotland. Scotland has the perfect landscape for canyoning and Active has venues across the country. This is an activity that has become one of the UK's most popular extreme sports. The reasons for this are obvious.
What is Canyoning in Fort William like?
This involves launching yourself off cliffs into deep pools. Sliding down naturally formed rock flumes and abseiling down waterfalls and deep gorges.
Time to get wet! You may get cold! One of the most amazing adventures of your life is to canyon! Guided by our expert instructors you are taken to the limit with this exhilarating sport.
Following on, there are a number of fun jumps, slides and areas to scramble up. Close to Glasgow, Stirling & Loch Lomond.
The steep canyoning venues near Fort William have been carved from the rock over millions of years. Featuring naturally formed slide chutes, 40 ft jumps, abseils and a natural rock arch to negotiate – Canyoning is a challenging experience for the adventurous.
Canyoning Allt Na H Uamha
The Canyoning Venue of Allt Na h Uamha – Gaelic (Burn of the big cave) is located near Loch Laggan close to Fort William and the Great Glen. A classic Canyon descent for adrenaline seekers! One of our most popular days out from Fort William or from Aviemore and the surrounding area. A fantastic experience with water chutes, high speed slides and flumes with the final challenge to abseil down a 60ft waterfall.
This activity is best suited to adults groups and confident youths aged 12+.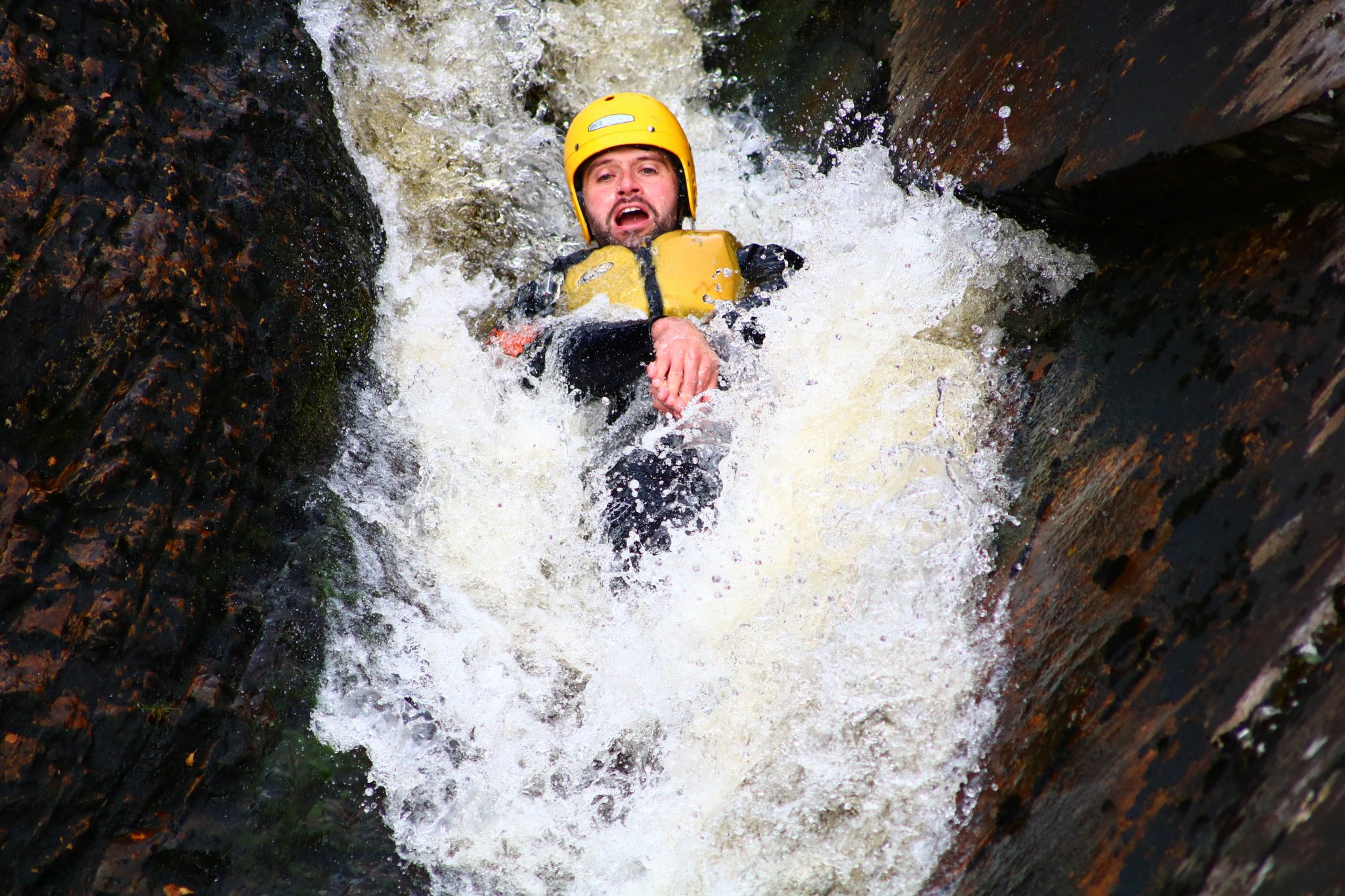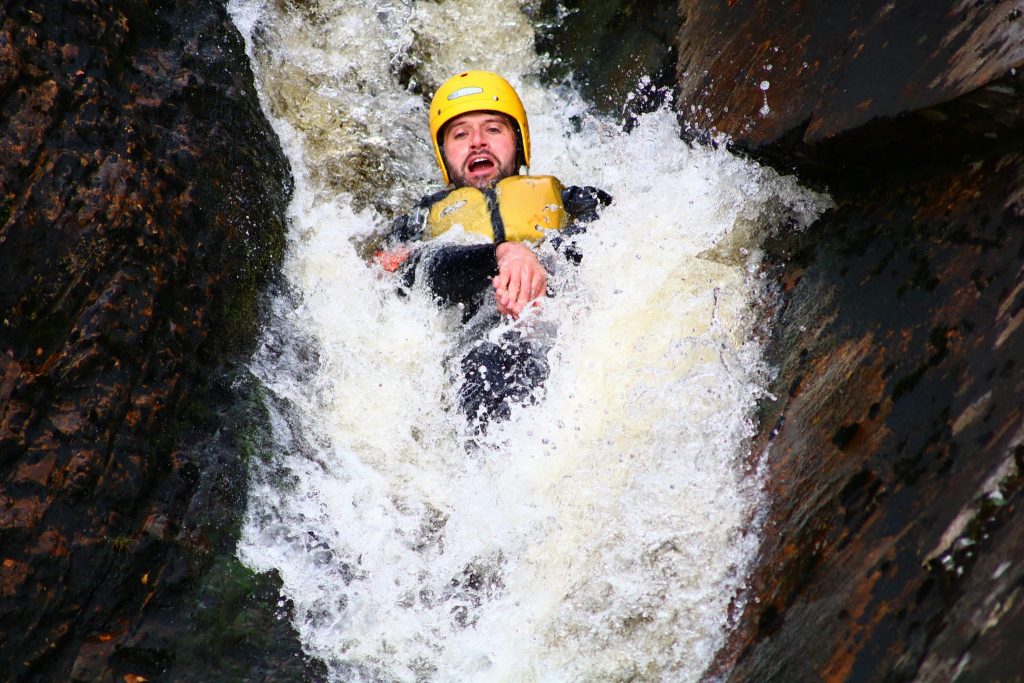 Canyoning Bruar Falls
Canyoning Bruar Falls Upper
Canyoning the Truim
Canyoning Devil's Pulpit
Why not check out our Canyoning video below