About Us
Active Outdoor Pursuits was founded in 1999 by it's owners Roy & Sophia Gibson. They share a love of the outdoors, a passion for Scotland's landscapes, history, culture and wild places but most of all, we love sharing this with others.
For 20 years we've had the pleasure of witnessing the fun, exhilaration, personal growth and challenge that so many people from every background experience when pursuing outdoor adventures. Many have used Active to simply experience the thrill the outdoors can provide or to gain a deeper appreciation of our environment. Some have come to learn and develop new skills or start a new career on an Outdoor Instructor Training Course, some come for an outdoor learning experience with their School or College, an experience every young person should have, some come to explore new places while others come to find themselves! This is the vision we set out achieve ……helping people to experience their own unique adventures in a fun, healthy and educational environment.
From The Cairngorms Adventure Centre in Newtonmore and our satellite Centres in Ayrshire and The Great Glen, we provide a wide range of adventure activities, training courses and holidays within the Cairngorms National Park and throughout the Highlands of Scotland. Active offer activities on the hills and mountains, on snow and ice, in the water and on the water. We cater for all age ranges and abilities and listen to everyone's aims and aspirations with the aim of delivering individualised and inspiring outdoor experiences.
People are important to us, we always strive to do the best we can and to be the best in our clients and our staff team. Active we are proud of our staff training programmes. Each year we take in students to our Instructor Training courses then offer as many as possible the chance to complete our Instructor Development programme (Apprenticeship). Today, every instructor and manager began their career on an Active Instructor Training course as a client.
We hope you will join us at Active to experience first hand what we do. We are confident you will have an unforgettable experience and take away memories for life.
Get Active… Be Inspired!
Roy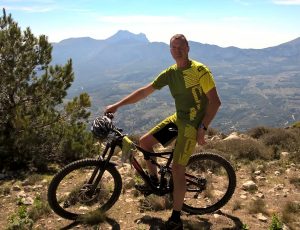 Roy's professional background started as an engineer but his passion was always for wild places and adventure. From a young age he would be off exploring his local rivers in canoes and kayaks as well as climbing in his local Galloway hills & Arran.  
On leaving School he became the proud owner of a Vauxhall Viva setting him back some £50 pounds+ road tax. once on the road the Highlands became his playground, with his outdoor skills and knowledge growing it became for many years almost an addiction! Roy soon realised that leading and coaching could become a career and duly set out to make it happen. I guess the rest is history… His passion for the mountains grew into "all things outdoors" he was soon kayaking, canoeing, snowboarding, skiing, biking, ski mountaineering etc… His travels throughout the world have taken him on many amazing journeys on foot, canoe, bike & skiing. Today it's about sharing his experience and helping others develop skills to lead them on their own journey.
Sophia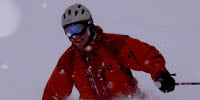 My professional background is in mental health nursing, mostly working for Ayrshire & Arran Health Board – a career I adored, meeting many amazing and unique people. The 80's and 90's were a very exciting time in mental health service developments in Scotland and it afforded me so many opportunities for professional & personal growth – in inter-personal skills, group work, organisational & management skills, individual therapies, psychology of teams and being actively involved in staff training and setting up new projects and services. My family and faith have always been very important to me.
Meeting Roy (when I was 18) was the start of a life of outdoor adventures. I very soon became equally passionate about wild places … mountains and rivers. For me these were always less of the thrill and more of the journey… being with people while we share the beauty, tranquillity and inevitable challenges of the environment offers an amazing opportunity to learn about each other and ourselves.