Kayaking in the Great Glen
Kayaking in the Great Glen
Whatever ability you are, whether you have been in a boat before or not kayaking in the Great Glen is fun for all.  Our introduction to kayaking days start on flat water where you will learn the foundations to paddling the craft. This will then allow you to control your kayak and set out on a short journey, possibly down an easy stretch of river.
If you are an experienced kayaker, then we can tailor a progressive kayaking skills session on moving water on many rivers around the Great Glen and Scotland. If you contact us directly, then we would be more than happy to build a bespoke session for you.
We have a wide range of boats available for use in many different sizes. Some of our boats are made by Dagger, Perception and Wavesport amongst others.
Coaching & Qualifications
We offer coaching days for those with previous experience of kayaking.  This can be on flat water and or moving water for those looking to develop their skills further.  If you are looking to work towards the BCU star awards for personal paddling this is something we offer. Please head to our courses and training for more info.
Discounts for under 16s who must be accompanied by at least one adult.
Take a look at our Facebook page to see photos of recent activities.
What to bring?
Towel, Dry Shoes, Lunch & Drink, Swimwear.
Testimonials
"We had a brilliant day out on the loch. Scott was a great host and teacher. We give the whole experience 10 out of 10. If you have kids and you want to try kayaking in Aviemore , this is the place to go." Amanda.
Meeting Location
For this activity we aim to meet at the blue building in the Great Glen Water Park at 10:30.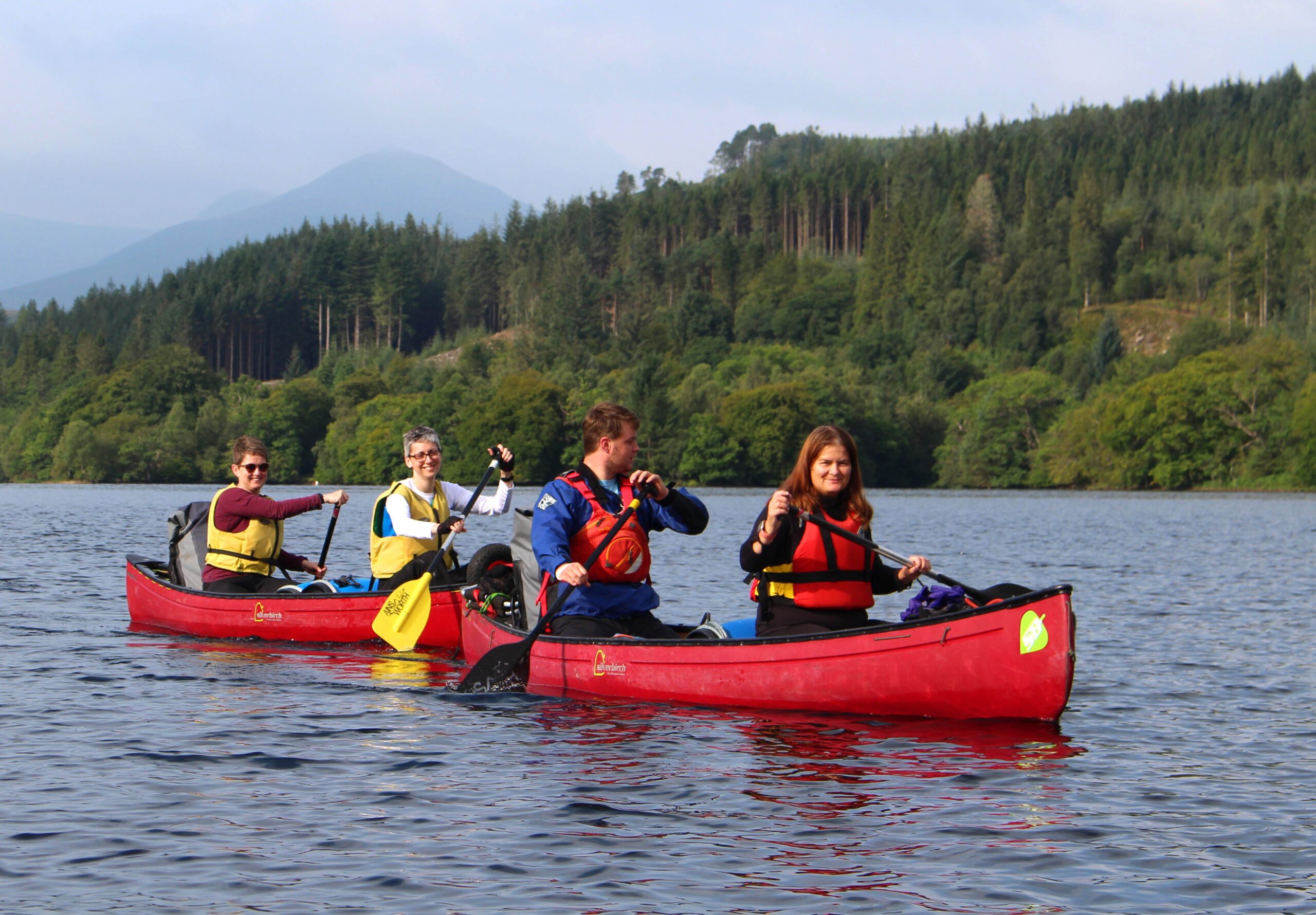 Scotland, a land of misty mountains, serene lochs, and rugged coastlines, is a paddler's dream come true. With its mesmerising landscapes and water bodies ranging ...