Gorge Scrambling in Aviemore & the Cairngorms
Gorge Scrambling in Aviemore, the Cairngorms & Scotland is a hugely popular activity, it is exciting and challenging. This activity involves jumping into deep pools, scrambling up short waterfalls and sliding down naturally formed rock flumes. Suitable for both children and adult groups, it is a must do activity for all!
Prepare to get wet and have an amazing adventure! Gorge Scrambling is available at several great venues close to Aviemore. You will be provided with high quality and modern safety equipment and supervised closely by expert guides.
Our normal venue that we use is the Truim Falls (see below for more information).
Gorge Scrambling Locations in Scotland
Truim Falls
Gorge Scrambling at the Truim
The Truim falls are located a few miles south of Newtonmore – a fast flowing river with a series of small drops & chutes with steep rock walls. It has a variety of jumps from 5 – 25 feet and lends itself perfectly to an amazing rope crossing by Tyrolean traverse or zip line.
This activity is popular with families and adult groups based in the Aviemore & Speyside area.
Minimum age of 6+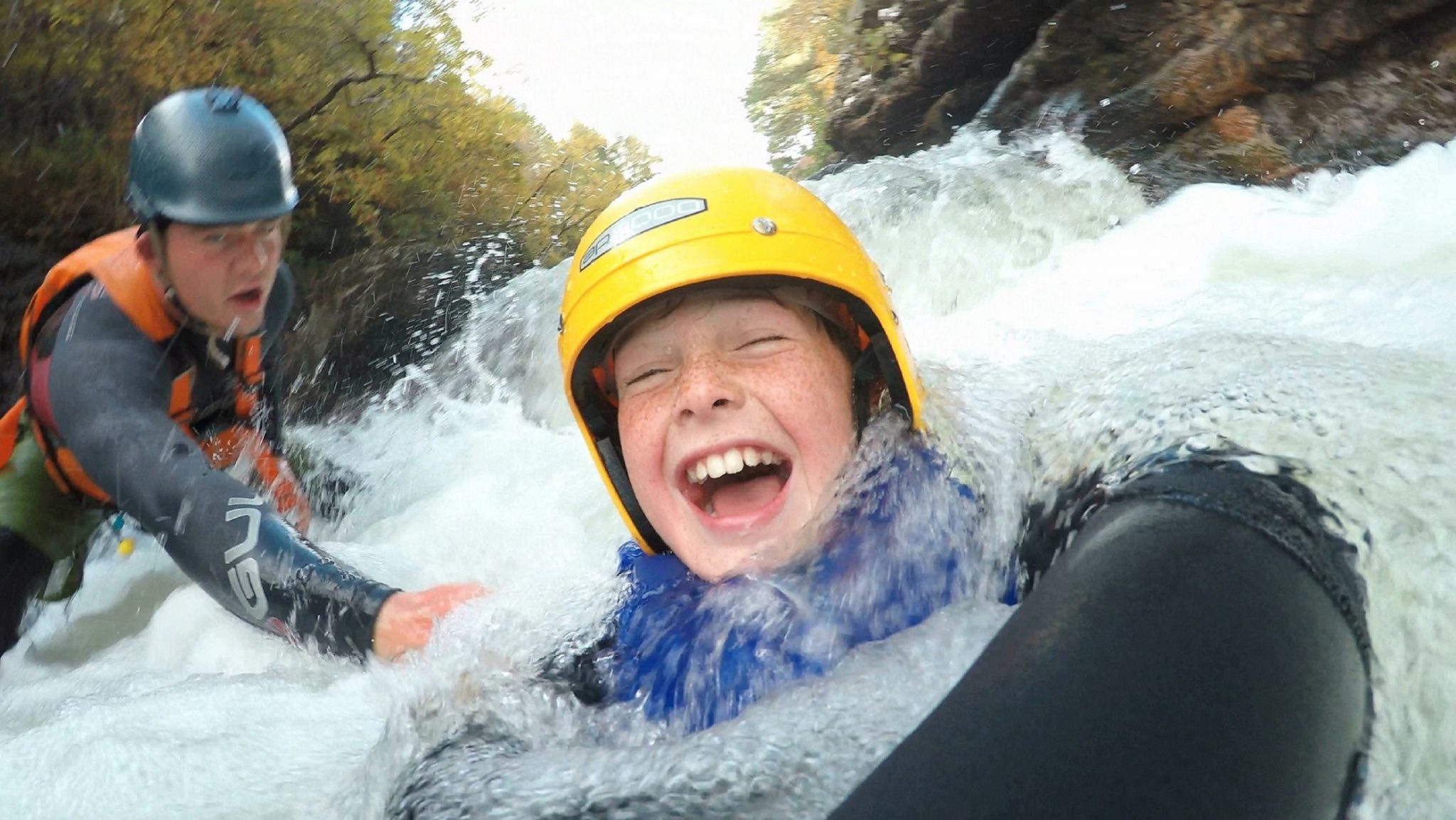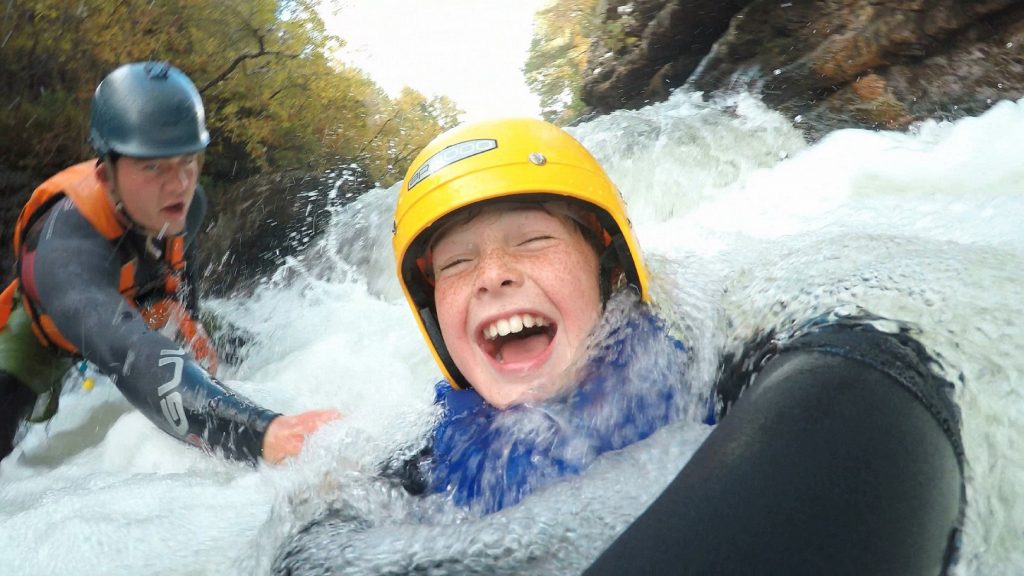 Bridge of Brown
Gorge Scrambling at the Bridge of Brown
Narrow short gorge that involves a lot of scrambling with medium jumps.  Suitable for children aged 7+ in the Aviemore & Cairngorms area.
£75.00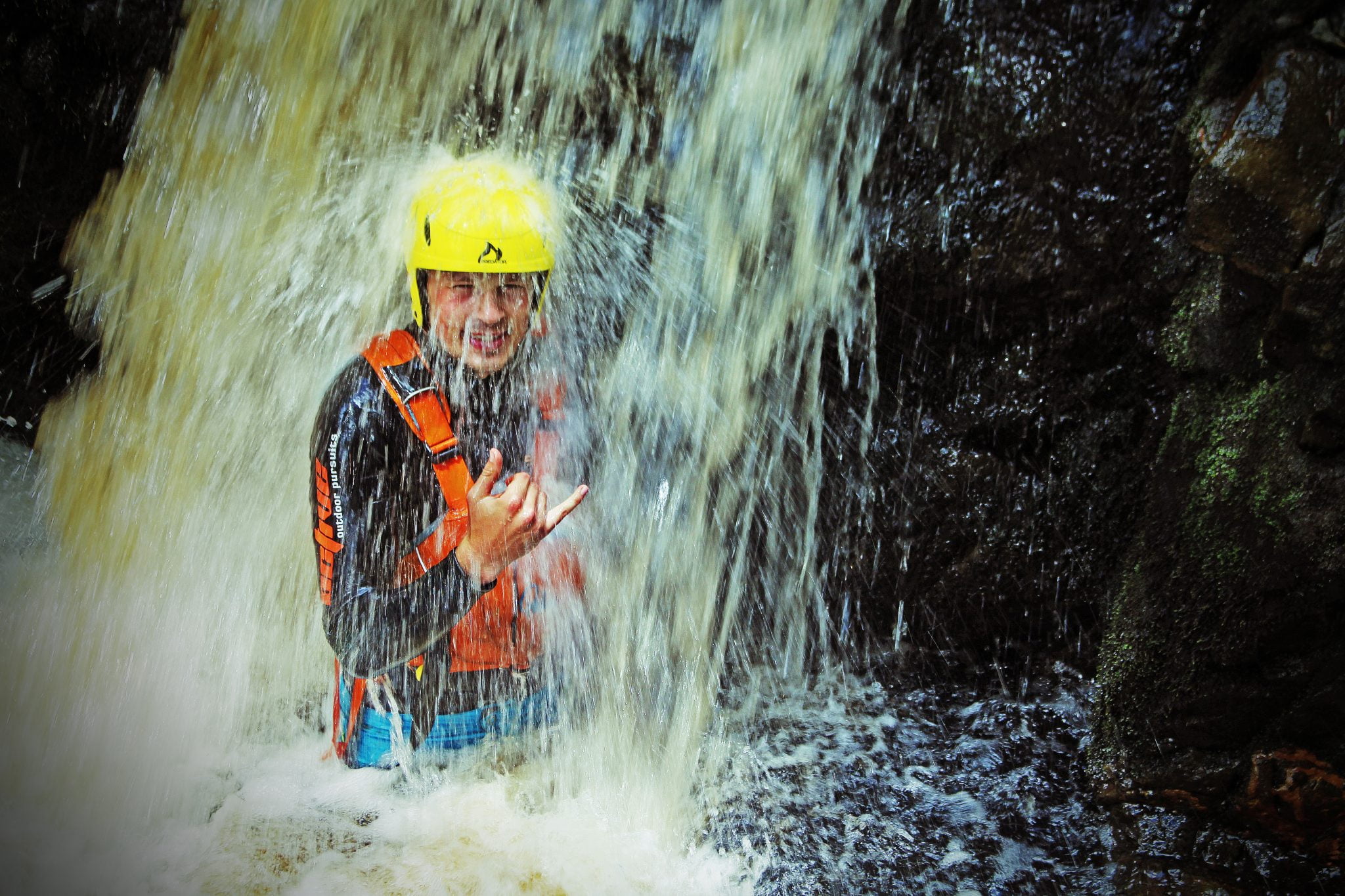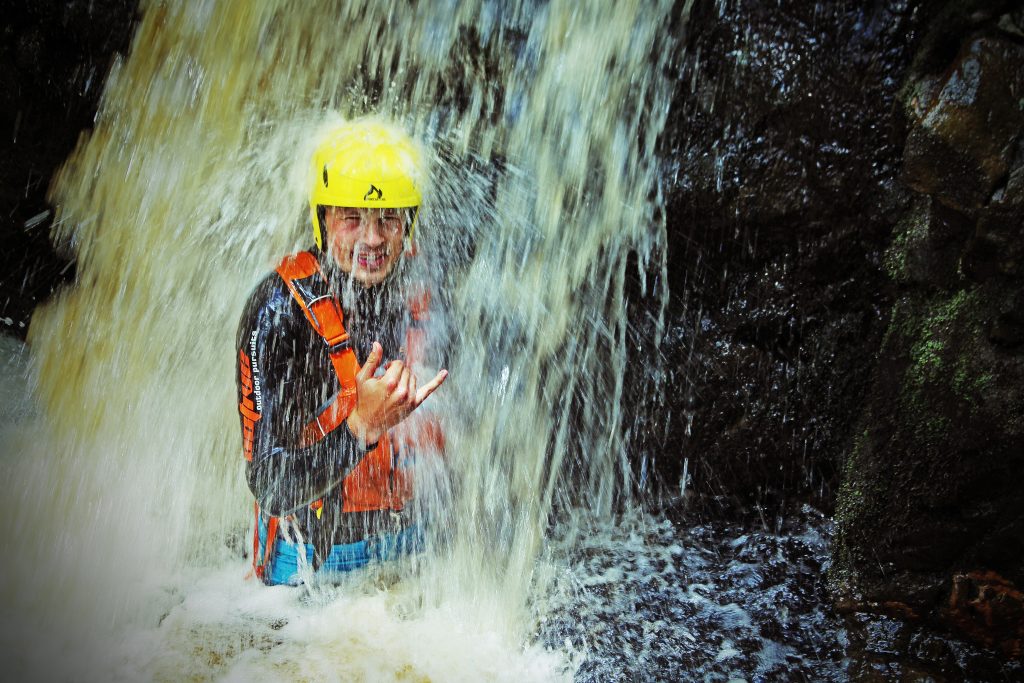 The Devil's Pulpit
Gorge Scrambling at the Devil's Pulpit
Gorge Scrambling in Glasgow may seem like an unlikely activity but The Devil's pulpit Gorge just North of the City is one of our most spectacular gorge's It's a is deep cut gorge with sandstone walls towering up some 100 feet above with only an arms span across in places.
Entry to this deep dark gorge is by a 70 foot abseil followed by working your way up and down waterfalls with some fun jumps.
This activity is suitable for adults and confident youths aged 11+. This activity is only available to groups of 8 or more and transport can be arranged from the Glasgow area.
£75.00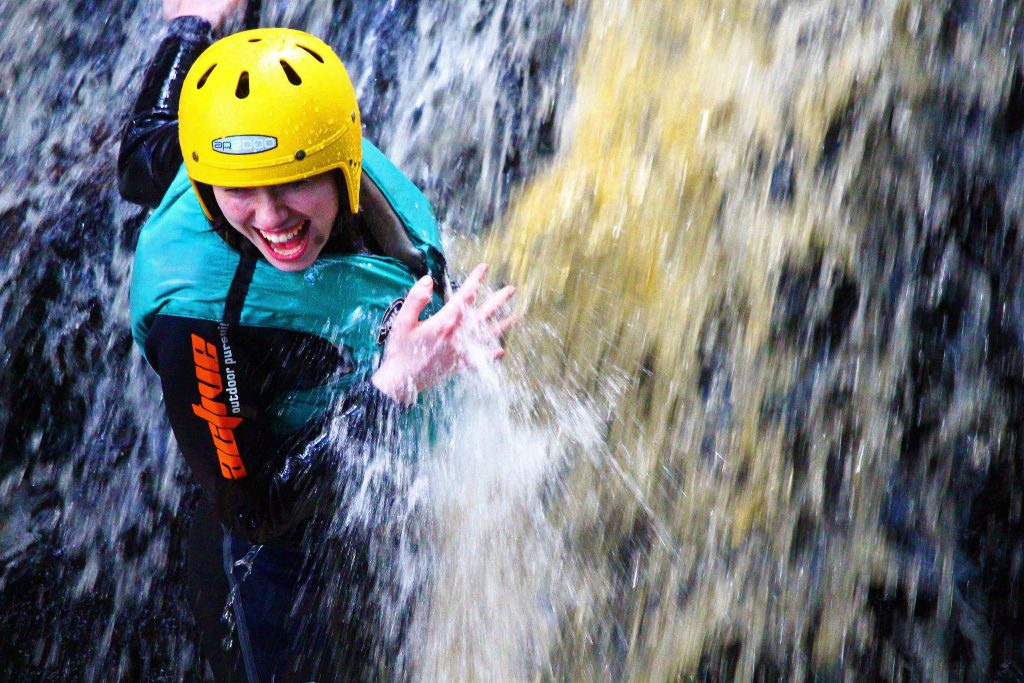 The Gogo Gorge
Gorge Scrambling at the Gogo Gorge
Mainly straight-forward but may contain short challenging sections. Most challenges are avoidable if required. Suitable for very confident children 13+ and adults. Located near Glasgow.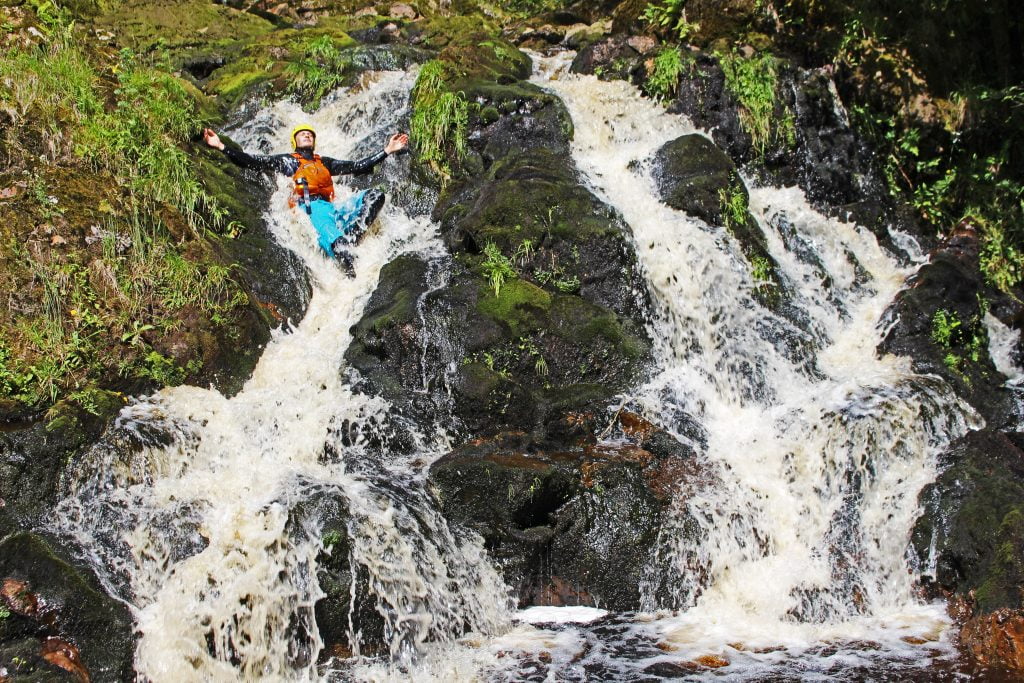 Meeting point for the gorge scrambling is the Cairngorms adventure centre Newtonmore, transport pick ups can be arranged from Newtonmore, Kingussie and Aviemore areas.  All technical & safety equipment is provided.  Our guide will decide the gorge on the day of activities.
What to Bring
Towel, Dry Shoes, Lunch & Drink, Swimwear & Shorts
If you are wanting something one step up, then take a look at our
Canyoning
page
Have a look at our
Facebook
to see what activities we have been running recently.
Kids go half price when accompanied by an adult (a maximum of two kids per adult)
Check Out Our Gorge Scrambling Video