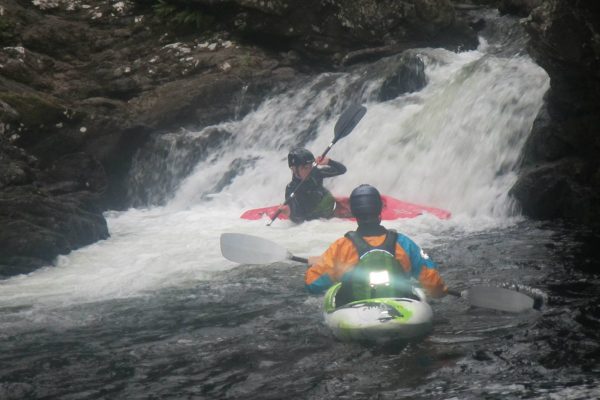 *Equipment shown in images is not always the same as equipment provided
White Water Safety & Rescue
The White Water Safety & Rescue (WWSR) course is a 2-day course designed for white water paddles across a range of crafts. It teaches you how to deal with rescues and common emergencies associated with white water paddling.
To book on this course you must be aged 16 years+ and hold a 2* paddle sports certification.
Accommodation for the duration of this course is available at Craigower Lodge.
White Water Safety & Rescue course syllabus (BCU)