Train & Begin your Outdoor Instructor Career with Active!
Looking for outdoor instructor training courses? Are you passionate about the great outdoors with an unrestrainable need for adventure? If so, here is an opportunity to develop skills in a wide range of adventure sports that will lead to becoming a professional outdoor instructor.
Active have successfully trained instructors for 17 years and have a proven track record of delivering highly competent professionals to the outdoor industry. Read what our past candidates have to say by clicking here.
If you would like to make this breakthrough our 4 & 5 & 6 month courses offer the widest range of activities and NGB qualifications on the market. A comprehensive range of adventure activities; canoeing, kayaking, rock climbing, mountain biking, white water rafting, mountain & expedition skills, canyoning, skiing & snowboarding (in Colorado), duckies, SUP as well as first aid, coaching and leadership.
Actives' flagship 6 month instructor training course in addition has you qualifying in the PSIA ski award. There are 6 weeks of ski training on this course.
To crown it all, all courses are based in the spectacular Cairngorms National Park in the heart of the Scottish Highlands- world class adventures on your doorstep.
4 Month Instructor Training Course (July-Nov)
Train & Qualify in up to 10 adventure sports (NGBs)
Main focus on water & mountain sports with expeditions.
Options to train abroad
5 Month Instructor Training Course (October - March)
Train & Qualify in up to 12 adventure sports (NGBs)
Three weeks rock climbing and hill walking in the Costa Blanca, Spain
Two weeks snowsports training in Colorado, USA.
*NEW for 2018* 6 Month Instructor Training Course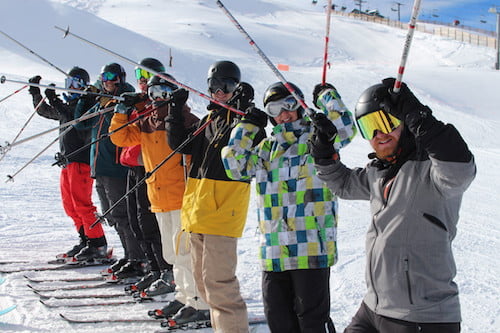 Train & Qualify in up to 12 adventure sports (NGBs)
Three weeks rock climbing and hill walking in the Costa Blanca, Spain
Four weeks snowsports training in Colorado, USA & Austria