Our Team
RORY
Instructor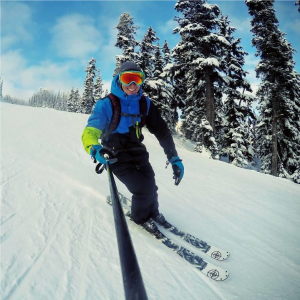 Lifetime ambition > To become a backcountry ski guide.
Favourite activity > There's nothing better than skiing a fresh line down the mountain. I'm also quite fond of mountaineering and pretty much all paddle sports.
Why I became an instructor and chose to work in Scotland > After 2 long years working in an office after school, I soon realised to be put in simply, it's boring!  Since then I've been chasing the snow seasons, working at summer camps and now as an instructor for Active Outdoor Pursuits! Why Scotland? Because its class!
Nickname > Rorz
---
EMY
Senior Instructor / Marketing Manager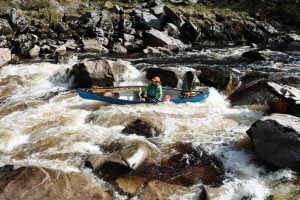 Life Time Ambition > Work abroad in South America, Canada and New Zealand. Climb some mountains, climb some rocks & paddle some rapids and ride some trails. Return to Scotland and set up a program for challenged youngsters and adults to get active through Climbing, Paddling and Walking.
Favourite Activity > Climbing/walking & Mountain Biking.
Why I became an instructor and chose to work in Scotland > What better office to work in than the outdoors? It has everything, each day is different.  Having worked in the music industry for a number of years I decided to pursue a career in what I loved more and here I am! Scotland is a perfect location to develop personally and work in.  Plus one day I might encounter Nessie and a haggis on my days out.
---
Freddie
INSTRUCTOR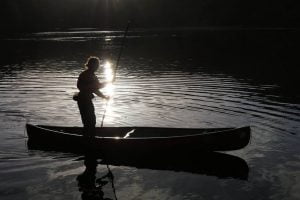 Nicknames: Fred, Frank, TPK, The One and Only, Landfill, Boss.
Lifetime Ambition: My Lifetime Ambition is to travel the world inspiring others to love and care for the environment via engaging in outdoor activities which allow a different view. Most importantly to enjoy every step of life so I can look back and be happy.
Favourite Activity: My favourite activity is Paddlesports, specifically Sea Kayaking as it gives a completely different perspective on everything at a much lower pace. However climbing would be coming close behind. In the end as long as I am outdoors doing something I'll be happy.
Why I Became an Outdoor Instructor in Scotland: Since I visited an outdoor centre as kid in primary school I always dreamed about how awesome being an outdoor instructor would be, spending every working day doing what I would do on my days off. It works perfectly with my life ambitions as it allows me to help people find the passion I have for the environment through adventure sports. Also to encourage others to branch out and find their own passions and alternative happiness. I chose Scotland to start this epic journey because it is one of the best places in the world for these activities and a sweet place to start the outdoor life.
---
Tom
Instructor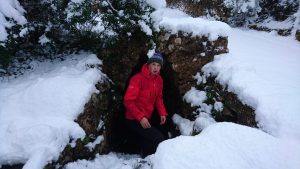 Life time ambition > To have a career which I enjoy and be able to introduce people to all the great sports I love.
Favourite activity > Skiing has to be my overall favourite, but I also enjoy mountain biking and climbing almost as much.
Why I became an instructor and chose to work in Scotland > I tried a few of the conventional things like uni, office work, and other 'normal' jobs,  but found these never really clicked. I've always enjoyed the outdoors so thought I'd give this a go and I've never looked back! As for why I chose to work in Scotland, simply put its the best place for the outdoors on the UK.
Nickname > I've been given a few over the years; Ogg, Toggle, Oggy, Tomo, Shrimp, Tiny, The Great and Mighty Ogg. There are probably more but I'll respond to anything really.
---
Jim
Senior Instructor / it & maintenance manager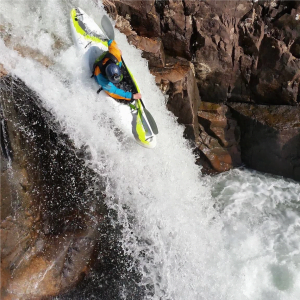 Life time ambition > My life time ambition is to set up my own climbing wall, so that I can help others find a passion for climbing.
Favourite activity > My favourite activity is a hard call between kayaking and climbing; but climbing has to take the win because in a word it is awesome.
Why I became an instructor and chose to work in Scotland > After 3 years of serious climbing my body decided that it needed time to recover. So I thought why not get into instructing instead. since then I haven't looked back. Why I chose to work in Scotland… simple Scotland is beautiful and if it wasn't for the midges it would be perfection.
Nickname > I have been known by many nicknames names over my time some rather odd like steroids and wonder-dog, so I respond to nigh upon anything. But my friends call me Jim.
---
James L
 INSTRUCTOR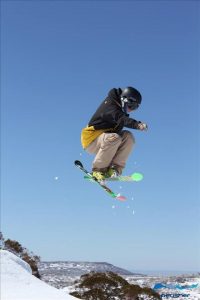 Lifetime Ambition: My lifetime ambition is to ski as much deep powder for as many days of the year as I can, so I'd love to become a ski-guide for a heli-ski operation, but I'd settle for any job that lets me ski regularly!
Favourite activity: My favourite activity will always be skiing as its my first proper outdoor activity that I started. However recently I've really been getting into my Climbing and Kayaking and I'm looking to learn and improve as much as possible.
Why I became an Instructor and chose to work in Scotland: I became an instructor to pass on the knowledge that I have gained and to expose as many people to the joys of the outdoors as possible. I've worked in a few places across the world and really enjoy wild mountain scenery and Scotland is as wild and beautiful as it gets without leaving the UK.
---
James C
INSTRUCTOR
Ambition
To one-day set up an expedition company, that runs worldwide trips for mountaineering and skiing.
Favourite activity
I love hillwalking and climbing but Mountain biking would have to be one of my top sports however skiing is definitely pushing its way in to top place!
Why I became an outdoor instructor
The cliché of having a love for the outdoors and not wanting to sit in an office holds true but having the chance to always be surrounded by spectacular views whilst testing your limits in multiple scenarios and environments is so much fun. Its great having a chance to ski during the colder seasons of the year but climb, paddle, bike and lead walking trips in the warmer seasons. I'm covered all year round!
---
Ross
Instructor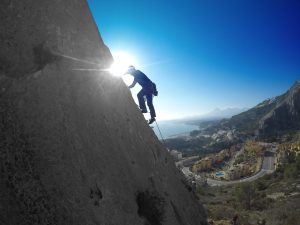 Lifetime ambition > To have my own water sports shack somewhere tropical.
Favourite activity > Paddle sports especially kayaking are my main outlet but climbing has quickly become a rival favourite.
Why I became an instructor and chose to work in Scotland > Work to live not live to work. Everyday I get to go out into a world of adventure and activities, what's not to love about that. Look around, Scotland is an outdoor enthusiasts playground.
Nickname > Rosiejim, Rosimodo, Soft mint
---
Beth
Instructor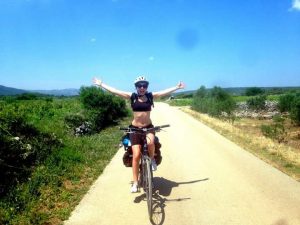 Life Ambition > To run my own outdoor centre somewhere hot and exotic, and have flip-flop tan lines all year round!
Favourite activity > Paddle sports at the moment, but I seem to change my mind every other day!
Why I became an instructor and chose to work in Scotland > After years of working jobs I hated I thought it was about time I tried doing something I love, and as it turns out, doing a job you love every day is actually pretty great. Who would have thought? So here I am, loving what I do and loving life! And where better than Scotland?! Everything you could ask for as an outdoor enthusiast is right here on your doorstep! B-E-A-dutiful!
Nickname > Schmitty and half-cup are the top two.
---
Josh
Activities manager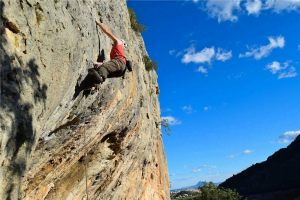 Lifetime Ambition > My lifetime ambition is to climb the hinterstoisser route on the north face of the Eiger, it's one of my great inspirations and to get a chance to even attempt it would be amazing.
Favourite activity > My favourite activity is mountaineering, that alongside mountain biking is where it all started for me. As time has gone on though I have come to love the paddle sports, canoe and kayak, however I definitely favour the open boat.
Why I became an instructor and chose to work in Scotland > I chose to work in the industry quite simply because I loved to participate in outdoor adventure myself, of all kinds. Working in the industry is a great way to inspire others and let them have the same experiences I have. I work in Scotland because it's the best place in the UK for this kind of work.
---
Liam
senior instructor / centre manager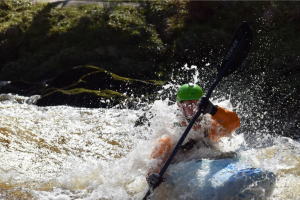 Lifetime ambition > To win the lottery and live my life out of a van travelling from snow to water to rock all year round.
Favourite activity > I love a jolly good spot of paddling with the lads
Why I became an instructor and chose to work in Scotland > What better job than a job where you do what you do when you're not doing your job.
Nickname > Liam is fine but I also answer to Mr Incredible, Captain Awesome or Lt Modest .
---
Gethin
instructor / Operations Manager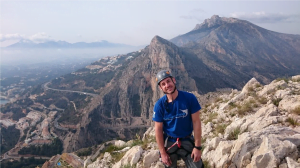 Lifetime ambition > Simply to have a career doing something I love.
Favourite activity > Skiing in the winter season and mountain biking in the summer season. Please don't make me pick one!
Why I became an instructor and chose to work in Scotland > After 15 years working in the corporate world and living for my weekends / holidays, I realised that it was time for a dramatic change. I spent a winter season out in Val D'isere and decided that a career in the outdoors was definitely the way to go. I've always loved mountain biking, skiing and hill walking so a job as an Outdoor Instructor sounded perfect, it gives me the opportunity to share my love of the outdoors with others. I naturally gravitated towards the Scottish Highlands, where else in the UK would you go?!
Nickname > As a Welshman living in England my friends rather predictably called me Taff.
---
Rachel
INSTRUCTOR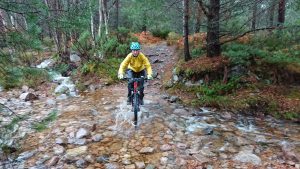 Lifetime ambition > Excel in the areas I love most; to pass those skills and knowledge onto others. To set and achieve some big personal challenges on land and water using hands, feet, wheels and paddles.
Favourite activity > Cycling. BUT since coming here I've been able to indulge in new activities and focus more on ones I didn't do so much of. Now it's a bit of a battle between cycling (road & MTB), climbing and skiing. I'm not much of a water baby but I love the new challenges paddlesports bring. It's hard to choose one because each activity contributes to each other in ways you don't expect. Every activity challenges your body and mind in new ways. And that's a good thing.
Why I became an instructor and chose to work in Scotland > My motivations are probably more emotive. I came into this a bit further on than most but I believe timing, trusting your instinct and reading the signs are everything. Being an outdoor instructor gives you opportunities that you can't get at a desk job. Meeting new folks, being a part of someones journey towards and achieving a goal, passing on knowledge and skills all while outside having a great time whether it's climbing up a slab, paddling on the water, walking round the mountains, skiing down a piste…There's always something new to learn and always something to develop. It opens up so much more of the world to you when you gain the skills and knowledge to be able to explore more of it and in turn, enable others to too. To have you leaving here smiling and walking that little bit taller would mean more than anything. My advice to anyone thinking about becoming an instructor would be to trust yourself, fully commit to it and just go for it. You'll find a way to work out the obstacles in front of you. Worry less, live more.
Nickname > Rachy