Inverpolly: Detailed Itinerary
Inverpolly Canoe Journey
Trip Itinerary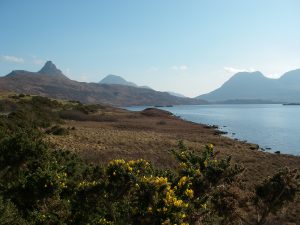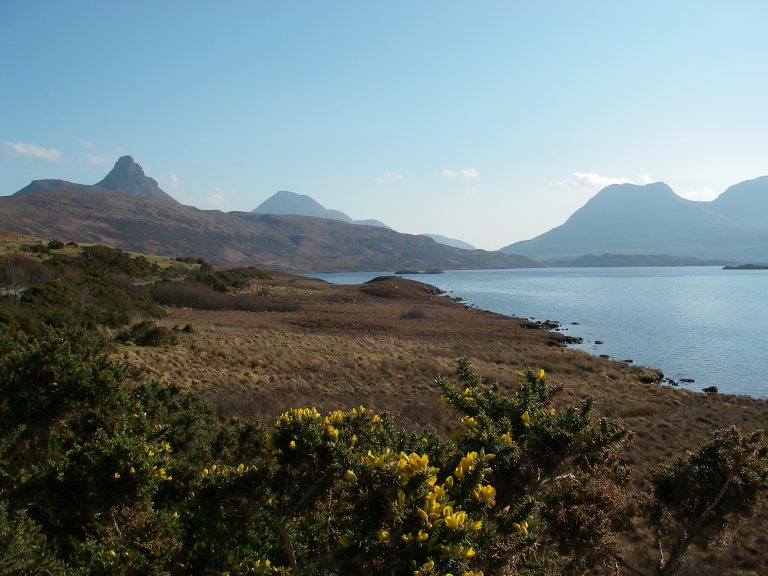 Day 1- Elphin – Cam Loch
Drive from Newtonmore to the NW Highlands. On our journey to the Far North West we visit The lovely sea port town of Ullapool before continuing north through the unmistakable peaks of Stac Pollaidh, Suilven and Canisp. Our journey begins near the village of Elphin. Where we begin with a leisurely paddle down the Ledbeg River and across the Cam Loch where we will make our first camp. After Dinner we will hike to the summit of Canisp.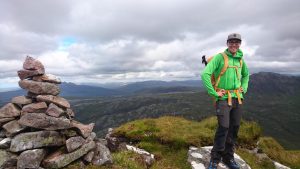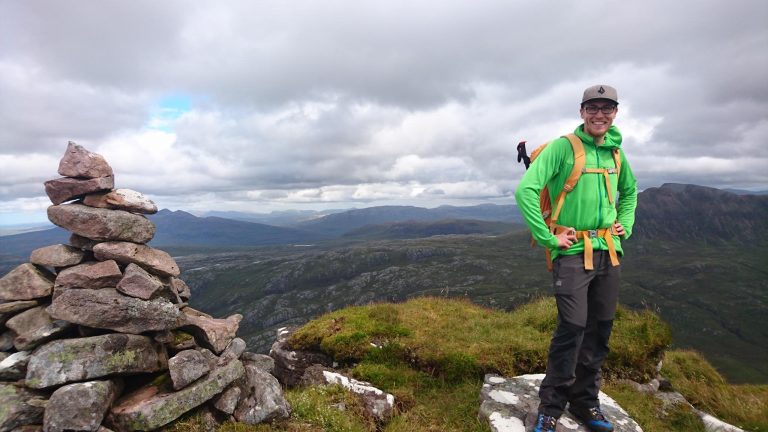 Day 2 – Cam Loch – Fionn Loch
The next morning we head off across the Cam Loch to the Abhainn Mhor river where a short portage is required. The journey continues westwards down Loch Veyatie beneath the steep slopes of Cul Mor. Onwards we travel down the Uidh Fhearna River; here the route of our evening walk to the summit of Suilven comes into view. From the west this peak resembles Brazil's more famous Sugar Loaf Mountain.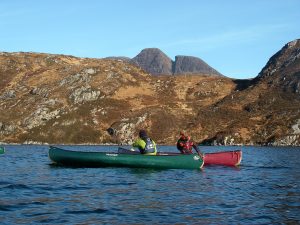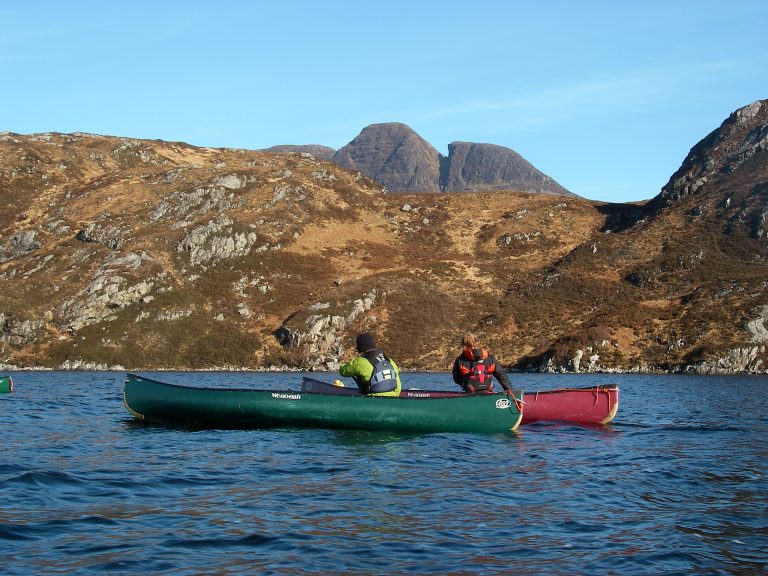 Day 3 – Fionn Loch – Loch Sionascaig
Paddling onwards to Fionn Loch, the views become even more breathtaking as Suilven towers above us. This is a place where Golden Eagles often soar. Soon we reach the upper stretches of the River Kirkaig and from here we will wander down to view the impressive Kircaig Falls. A couple of portages are now required as we make our way across to Loch Sionascaig. The views, beaches and islands here are simply breathtaking. We will make camp on a secluded beach beneath the steep birch wood slopes of Cul Mor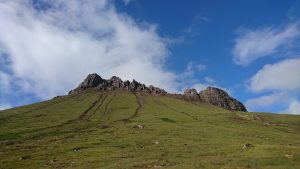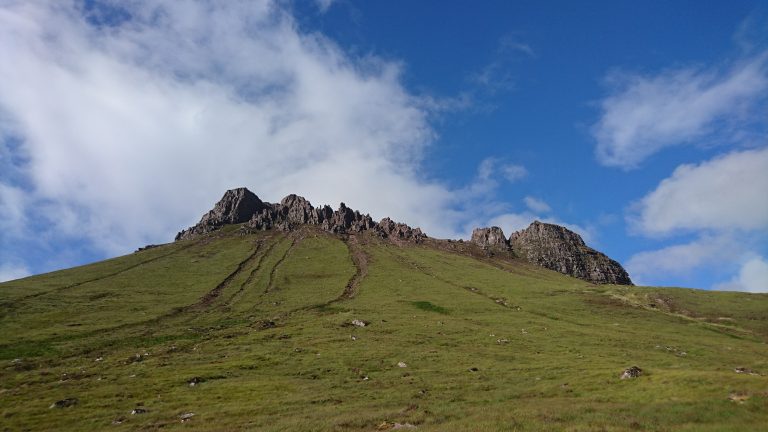 Day 4 – Loch Sionascaig – Eilean Mor
Today starts off with a climb to the summit of Stac Pollaidh – a towering little peak with a knife edge ridged summit requiring some fun scrambling for the final few meters. We will return to the campsite for lunch and a well deserved rest. In the afternoon we will paddle onwards across Loch Sionascaig to a stunning campsite on the Island of Eilan Mor.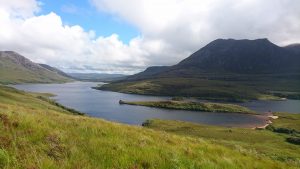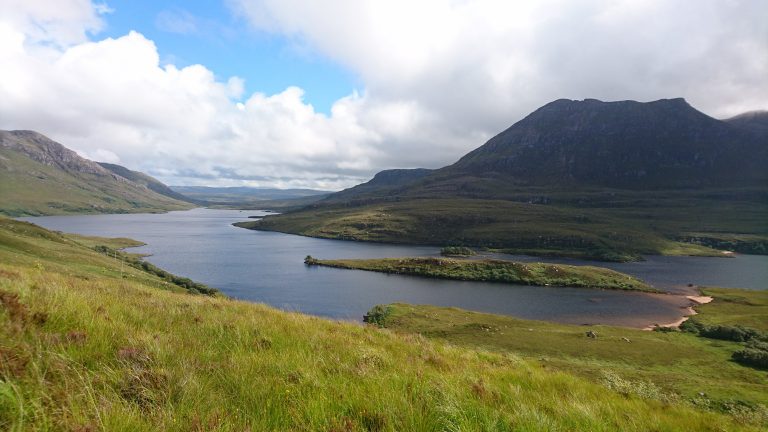 Day 5 – Eilean Mor – Loch Buine Moire
Our final day! As we take breakfast around the camp, take a little time to fully appreciate your surroundings and reflect on what we hope has been one of your life's best adventures. We continue across Loch Sionascaig into Boat Bay where we have our final short portage into Loch Buine Moire for a short paddle to our journey's end. We will then organise our equipment and return to Inverness & Newtonmore via one of Ullapool's finest chippies.
Additional Trip Info!
Depart; Meeting in Ullapool at 10am on departure day. Or stay with us at Craigower Lodge in Newtonmore.
Finishing Day; We will drop you off at the bus,train or near to your accommodation in Ullapool, Fort William or on route back to Newtonmore from 3pm onwards
– Camping equipment is included
– Canoes & equipment included
– Highly experienced & qualified guide/s for the whole trip
– 

Cost

 excluding food.
By their very nature journeys in remote or mountainous country can be affected by weather and other environmental factors. Your guide/s may have to alter the itinerary to ensure group safety.
Interested in the trip? Speak to our Bookings Team for further info.  01540 210 000
Summer 2018 trips guaranteed to go ahead.
Departure Dates:
July 20th & August 10th