Five Month Outdoor Instructor Training Course


Are you looking for a career as an outdoor instructor? Actives five month Outdoor Instructor Training Courses in Scotland offer passionate outdoor people the opportunity to make a breakthrough towards a career as an outdoor instructor and guide. The course is based at the Cairngorms Adventure Centre, in the Cairngorms National Park. The course includes two international training trips to Spain & Colorado.
This course is unique in offering NGB qualifications in Land, Rock, Water & Snowsports. No other course offers such a wide range of activities and qualifications to ensure you have year round employment prospects.
Our team of highly experienced and qualified instructors look forward to working with you. They will train and inspire you to become a competent all round coach and leader. It's our goal at Active to train and develop instructors who will be top of the game and a credit to the outdoor industry.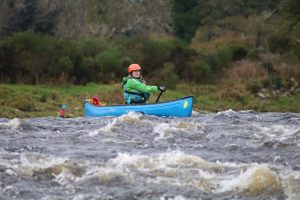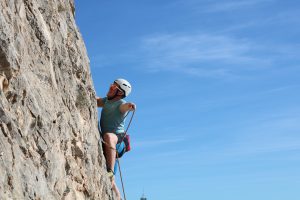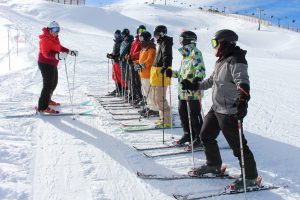 5 Month Instructor Training Course
This 5-month (23 week) course will introduce you to a comprehensive range of adventure activities including: Canoeing, Kayaking, Rock Climbing, Mountain Biking, White Water Rafting, Hill Walking, Canyoning, Snowsports and more… During the course we will help to develop your practical and coaching skills to a standard where you can gain a variety of National Governing Body (NGB) Awards.
We know how challenging and time-consuming it is for people to gain this much experience. Our courses remove the the barriers and give you an intensive 5 months of training, practice and assessment to transform you into a highly skilled and employable outdoor professional.
The course is aimed at people who have a keen interest in outdoor activities and enjoy sharing their experience with others or have some experience or entry level qualifications in one or more activities provided on the course. You must be at least 17 years old to take part however, there is no upper age limit. This may be your first training course since leaving school or be a radical change in your career or lifestyle. Either way, this course will have a significant impact on your life, opening new doors and creating new opportunities to work as a professional outdoor instructor.The most important thing is that you are highly motivated, reasonably fit and prepared for the challenges this intensive outdoor instructor training course will present to you.
Qualifications & Training
Actives' Outdoor Instructor Training Courses are full time learning & development courses with 5 days per week spent training. During the course you will train in the following activities. This will provide you with a comprehensive set of skills to kick off your new career.

* Please contact us if you would like to chat about the qualifications and training received on our courses in more detail.
Where's Home!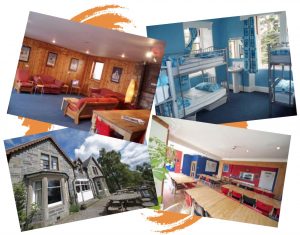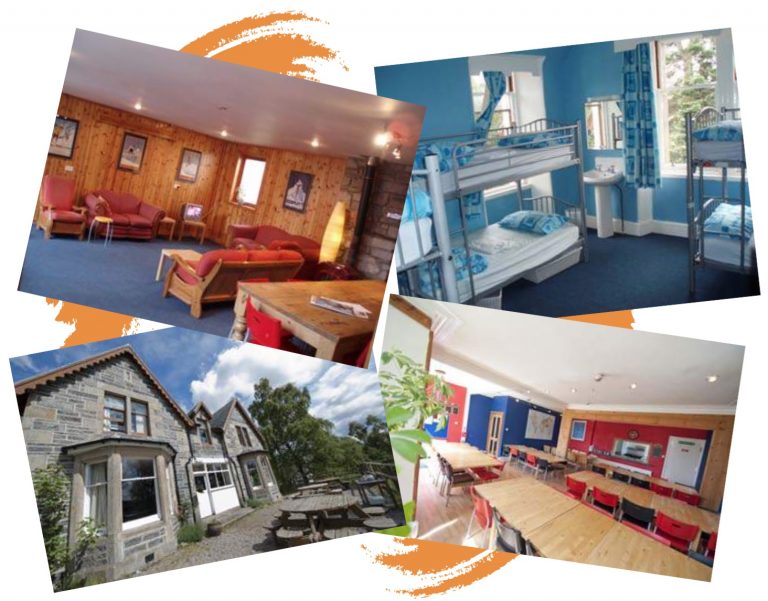 The Cairngorms Adventure Centre is the base for our outdoor instructor training courses.  Owned and operated by Active Outdoor Pursuits the centre is a busy residential base for schools, groups and training courses throughout the year. Course members will have their own shared rooms within the centre, as well as their own lounge and kitchen within the staff accommodation.  A drying room is available and a large storage area for all outdoor equipment.  You will get to know our instructional team some of whom live on-site, learning first hand each day from their experiences. Every one of Active's instructors and managers started out as ITC students. You can talk to any of them for a first hand account of their experience and how it has helped them establish their careers in the outdoor industry.
What Equipment do I need?
As a trainee outdoor professional you are required to have the appropriate equipment and clothing suited to the environment you are training and working in. For the course a subsided equipment package is available direct from ourselves.  More information on equipment and kit is accessible through downloading the course brochure.
Course Application
Applications are open for the 2018/19 course dates. An intense 23 weeks of training provided by qualified professional instructors. If required the course can be funded 100% via PCDL.
| | |
| --- | --- |
| 5 Month (23 week course) | Cost |
| October 23rd 2018 – March 29th 2019 | £7,495 |
| October 22nd 2019 – April 1st 2020 | £7,495 |
| Government Funding Available; career development loan | PCDL number: 20197 |
What is included in the course cost?
| | |
| --- | --- |
| Expert Coaching / instruction 5 days per week- Full time | Use of centre equipment |
| Self-catering accommodation | Two weeks ski/snowboard training & luxury accommodation in Colorado, USA |
| On Course Transport to venues | Three weeks Rock climbing & Hill Walking training & accommodation in Spain |
| Fees for formal training and assessment courses | Opportunities to shadow our instructors on activities & expeditions |
| Guaranteed interview for our Instructor Apprenticeship (IDP) scheme | Career opportunities advice and signposting |
| Discounted outdoor clothing and equipment package | |
Not Included in the course fee:
| | |
| --- | --- |
| Membership fees for National Governing Bodies (NGBs) | Flights & transfers on international trips |
| Snowsports lift pass in USA | Insurance (personal and travel) |
Overseas Training Camps
USA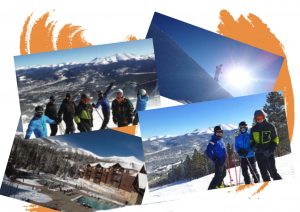 In December you will jet out across the pond spending two weeks learning and developing you ski or snowboard skills. We base ourselves in Breckenridge, Colorado, deep in the Rocky Mountains. This is the perfect ski centre to train with its high altitude (the town sits at 9,600ft) and huge expanse of runs. Your training will take you step by step through the UK Snowlife Awards, helping you to establish good technique, basic coaching skills as well as piste awareness.
Our aim is to not only develop your skills through teaching, but through self-discovery. Half of each day is lesson based, the rest you are free to explore the mountains. This helps promote a feeling of independence as well as making the most of your time on the slopes. While training in Breckenridge, we will stay at the Grand Timber Lodge. Ideally located at the foot Peak 8 one of the main slopes, the luxury Lodge is the perfect combination of convenience and comfort.
Spain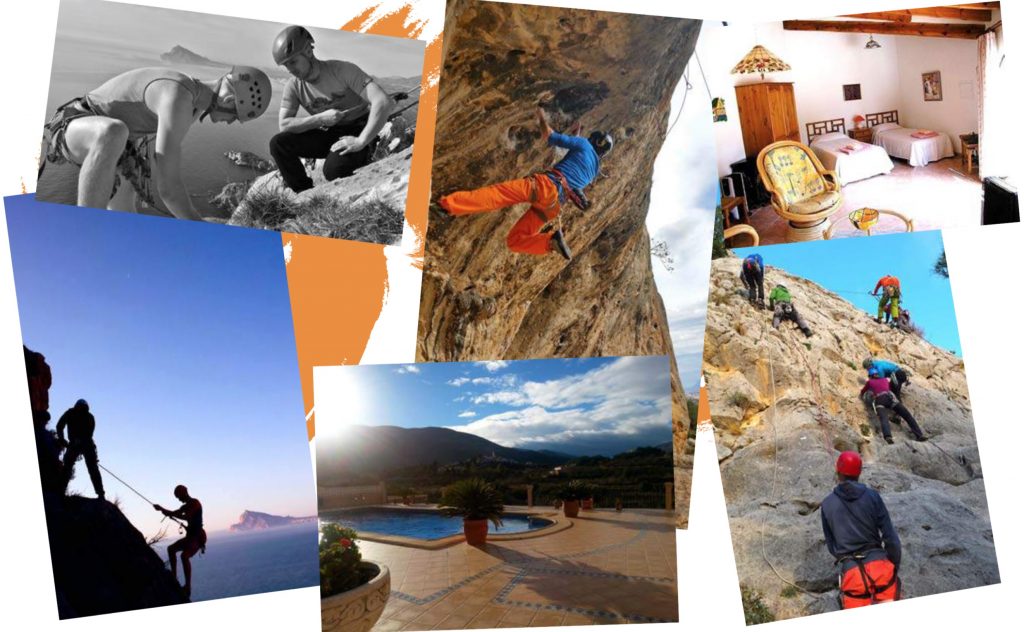 In January you will fly to Spain's Costa Blanca region for three weeks.  With a multitude of crags within easy reach of our base, this is the perfect place to train, learn and develop you as a climber.  The main focus will be on developing your lead climbing skills as well as personal and group set ups and preparation for your SPA award in March.
The region has fantastic mountain routes of which two days of our time will be focused on developing your navigation and hill walking skills in a new and challenging international mountain environment.
"Absolutely loved my ITC course.  I've had the opportunity to try so many new activities & absolutely fallen in love with them.  It's given me the chance to get into the outdoor industry myself & fuelled my passion for the outdoors!"  Beth Smith, 2016/17
Click here to Download the Course Brochure
Click here to view frequently asked questions from previous candidates on the course.
Take a look at Actives 4 Month Training Course & 6 Month Training Course.