Canoeing
Canoeing is great fun and suitable for all ages and abilities, whether your an accomplished paddler or a complete novice Active offer everything from intro sessions to instructor training courses and expeditions.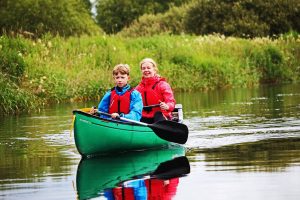 Book on to one of our introduction to canoeing days to learn the basics of paddling.  Once you have mastered these then move on to moving water with one of our River day trips within Scotland or a canoeing adventure holiday.
Canoeing Coaching & Qualifications
We offer coaching days for those with previous experience. This can be on flat water and or moving water for those looking to develop their skills further.  If you are looking to work towards the BCU star awards for personal paddling this is something we can offer. Please head to our courses and training for more info.
No products were found matching your selection.