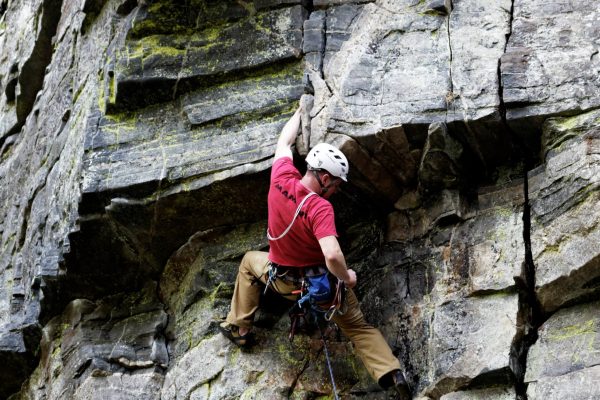 *Equipment shown in images is not always the same as equipment provided
Rock Climbing Instructor Award Assessment
Rock Climbing Instructor Assessment – 2 Day Course
The Rock Climbing Instructor Award  assessment is a 2 day qualification course.  To attend you must have completed the RCI Training course or have exemption as well as meeting the assessment pre-requisites in the handbook.
Assessment Content
Access the assessment syllabus via Mountain Training website.  Over the days you are assessed on your overall performance with specific skills being focused on on different days. For the course you will be expected to provide your own equipment for the course, this includes expedition kit & personal and group safety kit.
A home paper issued prior to the course and the preparation of a short 5 minute talk on a topic relevant to climbing. For example; Rock types, advantage for top & bottom ropes & rope types.
Pre-requisites for Rock Climbing Instructor Award;
It is your responsibility to you to ensure you meet the pre-requisites for the award;
Completed the RCI training course (3 days) or received exemption from training.
Recorded a minimum of 40 lead climbs at a severe grade.
Assisted in the Supervision of 20 climbing sessions (indoor and outdoor)
Recorded a minimum of 20 sport climbs (indoor and outdoor)
Registered and active member of Mountain Training.
Hold a valid and current First Aid certificate (16 hours min).
The cost of this course includes self catered accommodation at Cairngorm Adventure Centre from where the course will be based.