Emergency First Aid for the Outdoors
Emergency First Aid for the Outdoors
Emergency First Aid for the Outdoors is a course designed for people working in the outdoors on a regular basis. It is fully recognised by all the national governing bodies and lasts for three years. Assessment is on-going throughout the course and everyone is assessed on the crucial elements. The course will involve powerpoint presentations, indoor and outdoor sessions, video analysis, lots of scenarios and a lot of hands on practical work. Each candidate is given a first aid manual as well. This ensures everything is fully understood and people have the change to practice things in a careful managed safe environment.
The course last two days – 16 hours and looks at everything you would expect: common medical emergencies, hypothermia, fractures, use of equipment like bandages and slings, shock, cpr, choking, wounds, unconscious casualties and the approaches and management of scenes plus more.
If you are looking at pursuing a career in the outdoors, then why not take a look at one of our Instructor Training Courses?
We do not Include:
Accomodation
Personal certification fees.
Some of our courses are run by Outwardly Mobile. And all courses are fully recognised by the NGB's like BASI, BCU, MLTB etc… so if you are looking for a refresher to keep your qualifications and certifications valid then this will do the trick.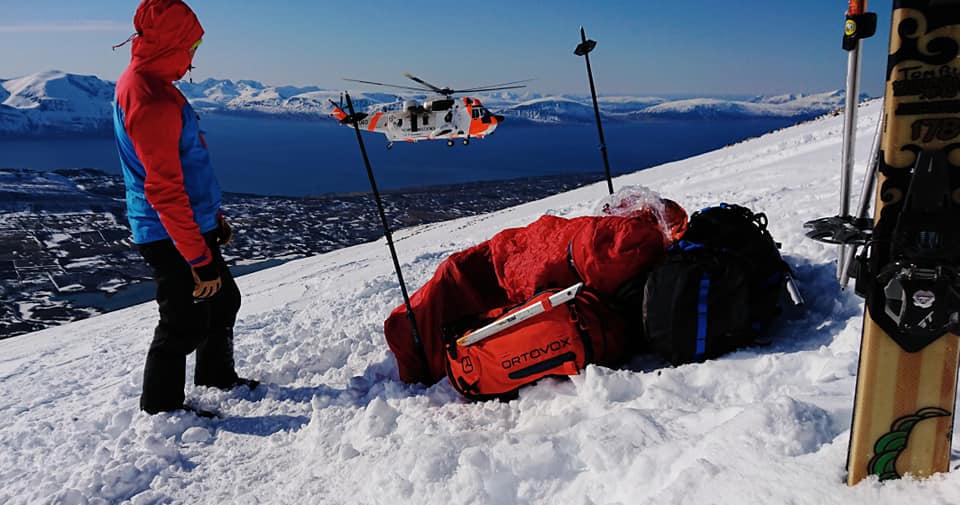 Some of our Instructors dealing with a situation high up in the Mountains of Northern Norway when a skier broke their leg badly.