Curved Ridge is one of the finest way to ascend the Buchaille Etive Mor – situated at the Head of Glencoe to the West and Glen Etive to the South. It is one of Scotland most impressive, stunning and photographed mountains.
A guided Scramble of Curved Ridge
Curved Ridge is the most well know and probably the best scramble to reach the summit of the 'Herdsman of the Etive' (the translation to the Buchaille Etive Mor). The Route Curves it's way up the impressive rocky mountain following the ridge up to the top. It is graded as a grade two scramble and a good level of fitness is required for the ascent to be successful. We normally offer this day on a 1:1 or a 1:2 basis but can accommodate larger groups if necessary – this would require a single instructor to a maximum of three clients. All of our instructors who run this scramble hold a minimum of one of the top level qualifications you can gain for mountaineering in the UK whether it be summer or winter.
This scramble is a half way point between walking and climbing. There will be points where the use of the hands will be necessary and much of it will be roped up with the instructor teaching and guiding as appropriate.
Included in the Cost
Instruction
Harness, Helmet, Ropes and any technical gear.
Friendly qualified instructors who will make the most of your day.
A standard guided scramble of Curved Ridge will take anywhere from 6-9 hours depending on your fitness.
Transport to/from Newtonmore, Fort William or Glencoe Village
What to Bring
Waterproofs
Boots – we can supply these if you don't have your own.
Drinks bottle & lunch.
Warm Clothes
Sunglasses, hat, suncream
Midge Repellent
Any medication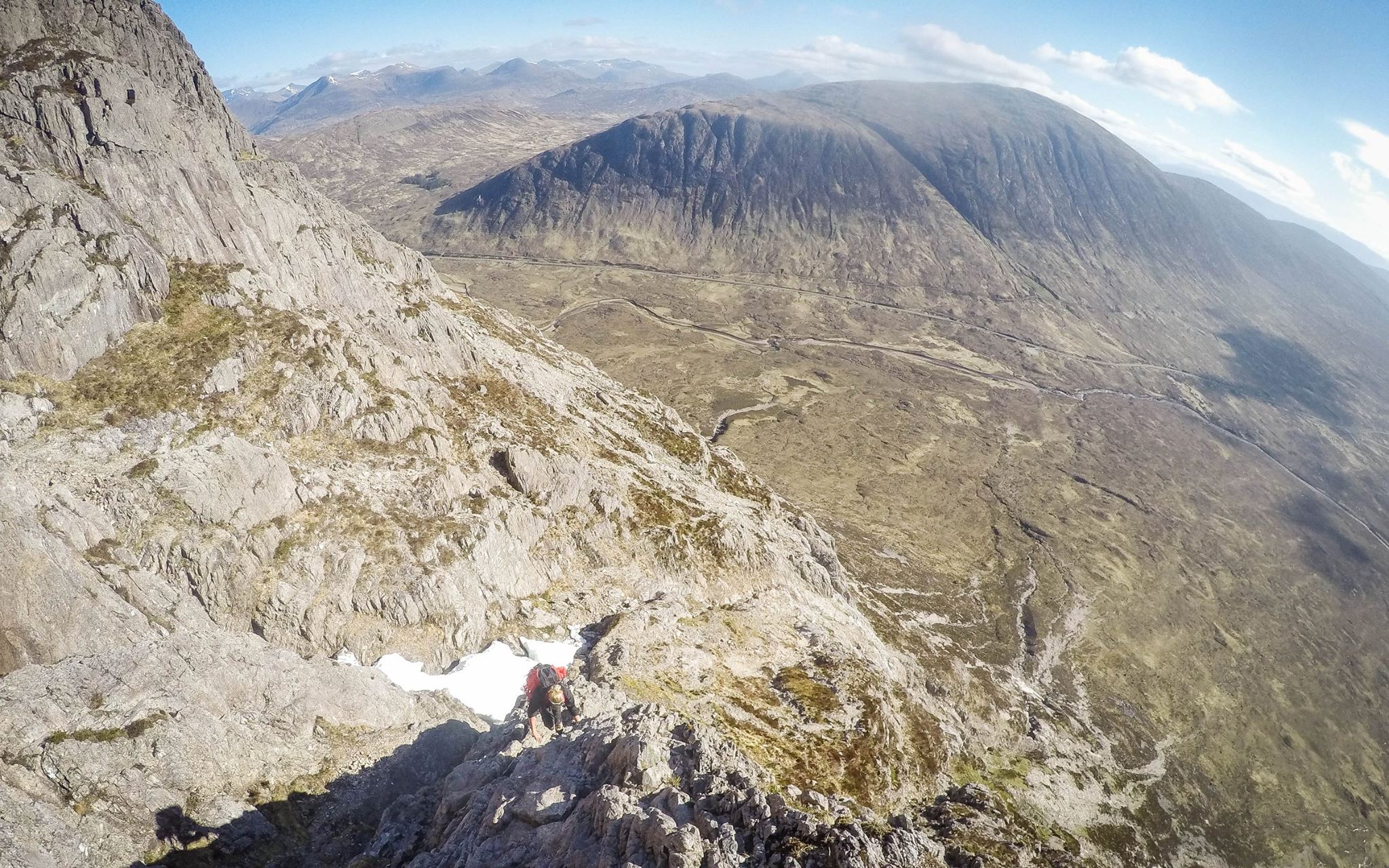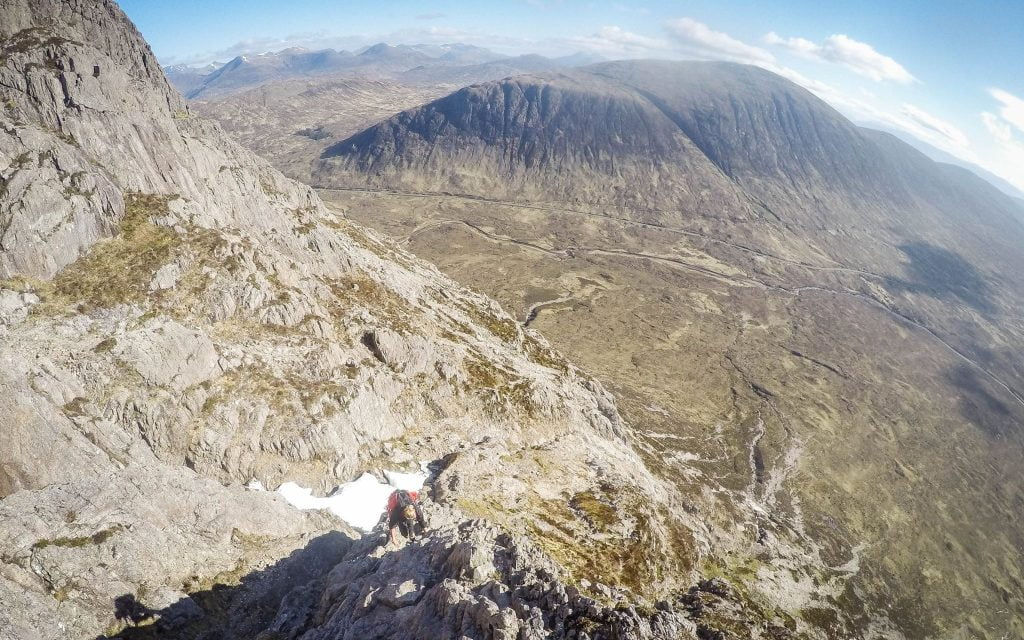 Note – By their very nature journeys in remote or mountainous country can be affected by weather and other environmental factors. Your guide/s may have to alter the itinerary to ensure group safety.
If you do not have previous experience and are wanting to attempt this in Winter, then we would recommend booking onto a winter skills training course first.
Take a look at our Facebook to see what we have been up to recently.