A guided traverse of the Cuillin Ridge is normally undertaken over two days and is an extremely serious and taxing scramble/climb. There are sections of Severe climbing and grade 3 scrambling to overcome.
A guided Traverse of the Black Cuillin Ridge
A guided traverse along the Black Cuillin Ridge is Scotland's most serious undertaking when it comes to scrambling and mountaineering. It involves 4000m or ascent and descent. 11 munro summits, normally around six hours for the approach and descent as well as up to 15 hours on the ridge itself. This is not something to book on a whim. You will need exceptional fitness and mountaineering experience already under your belt. A normal traverse takes place over two days but if you have to do it in one or are exceptionally fit and want the challenge then we are willing to do this for you. The price of this will not change as this will likely be around a twenty hour day for our instructor who will then be unable to work the next day.
We only guide this on a 1:1 or a 1:2 basis as a result of how technically challenging it is. Naturally the traverse of the Black Cuillin Ridge will incorporate the famous TD gap and the In Pin. Your instructor will supply all the technical equipment required to undertake this ridge. This will include ropes, harnesses, helmets and climbing gear. All of our instructors have traversed the cuillin ridge and know the routes to take along it ensuring safety and efficiency as expected. Each instructor holds a minimum of one of the maximum qualifications obtainable in summer or winter mountaineering. We recommend undertaking this ridge in good weather conditions and as such if you are interested in doing this it is worth dropping us a ring as to undertake it in bad weather can make it even harder or impossible with wet rocks or windy conditions.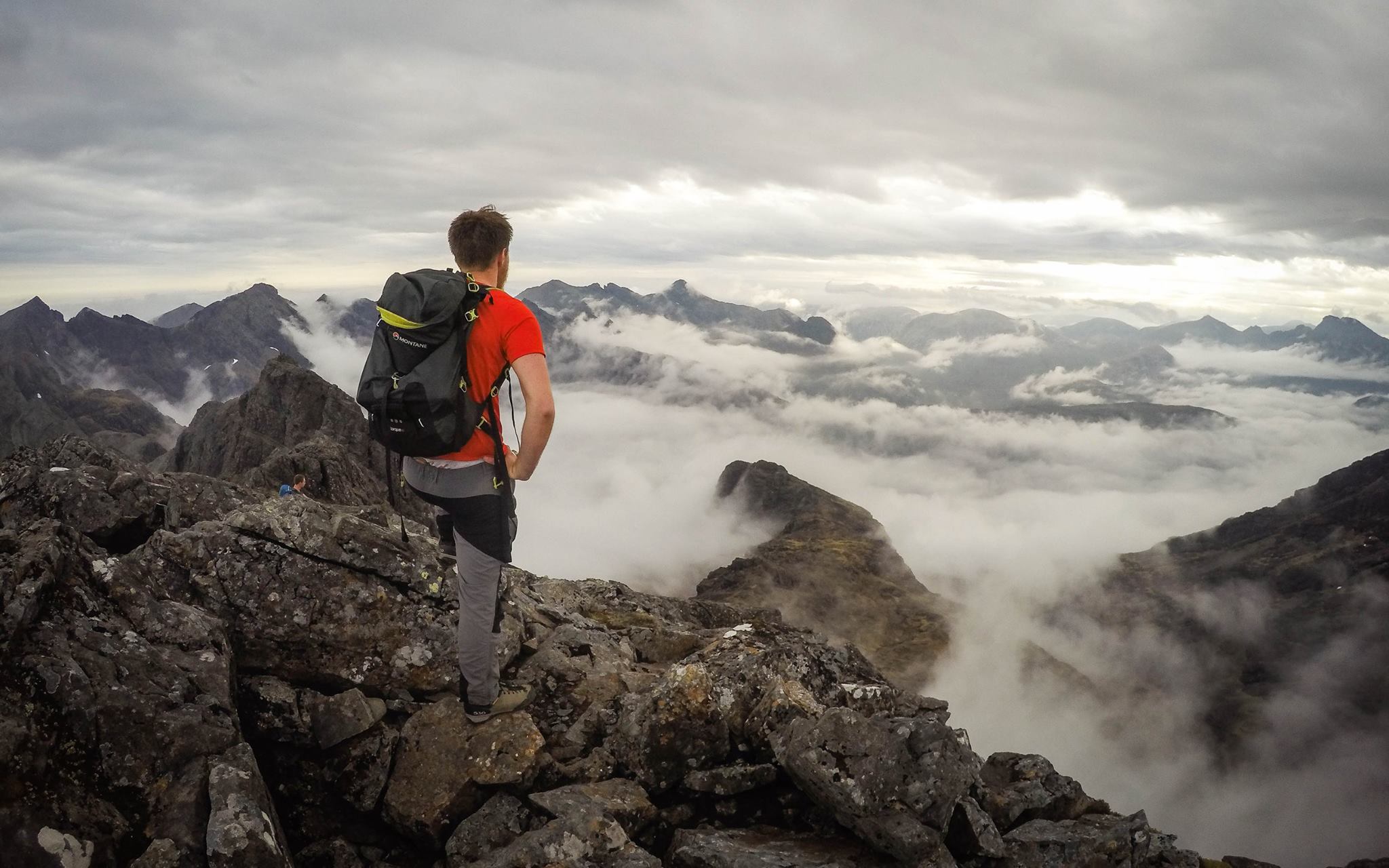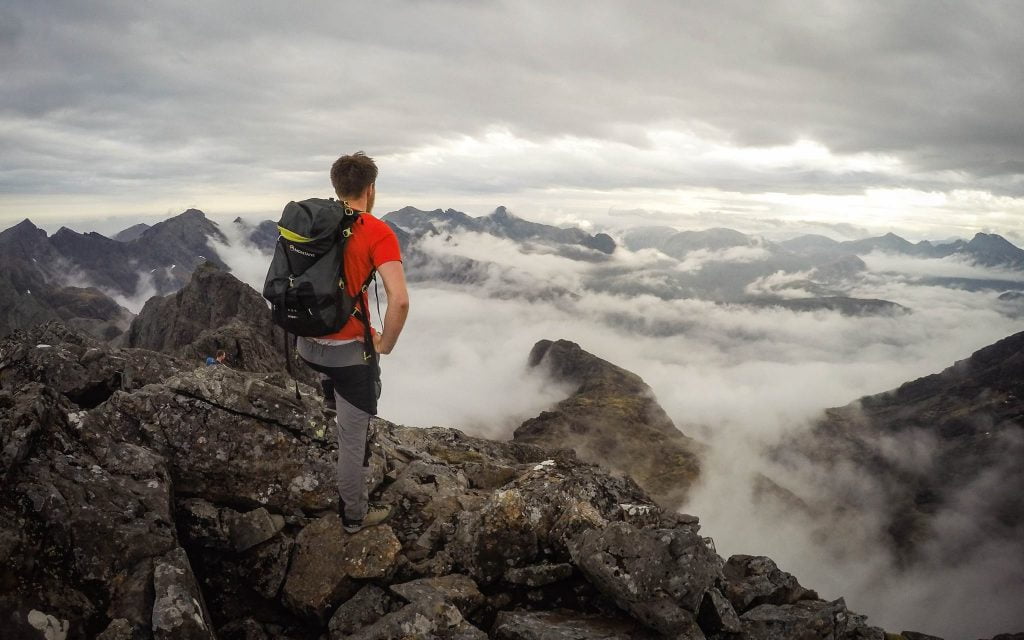 What to Bring?
Waterproofs
Boots – we can supply these if you don't have your own.
Drinks bottle & lunch.
Warm Clothes
Sunglasses, hat, suncream
Midge Repellent
Any medication
Bivvy Bag 
Sleeping Bag
Roll Mat
Exped Food
Plenty of Water
What we supply for your guided traverse of the Cuillin Ridge:
Transport from/to Newtonmore or en-route.
All Technical Equipment – i.e harness, helmet, climbing gear & ropes.
Fully qualified instructors.
Friendly, knowledgeable and professional staff who are dedicated to making the most of your traverse. We are not set to time constraints on our days – it is about the clients experience! A standard guided traverse of the Black Cuillin Ridge takes two days. But if you are extremely fit and have previous mountaineering experience we will be willing to do it over a day as well should you wish or your time constraints dictate that is needed. Please note that this does not change the price as it is likely a 20 hour day for our instructor and as such they would most likely be unable to work the next day.
Note – By their very nature journeys in remote or mountainous country can be affected by weather and other environmental factors. Your guide/s may have to alter the itinerary of the Black Cuillin Ridge traverse to ensure group safety.
Take a look at our Facebook to see what we have been up to recently.
If you are interested in other ridges in the area then why not take a look at the CMD arete version of Ben Nevis ascent?