4 Day Winter Skills & Snowholing courses
Four Days Winter Skills Course in the Cairngorms, Aviemore & Scotland. Select your start date on the calendar – days 2, 3 and 4 are automatically added. Our four day Winter Skills Courses include an overnight Snowhole expedition weather and conditions permitting.
Winter Skills & Snowholing Courses in Scotland
Our Four day winter skills and snowholing training courses in the Cairngorms, Aviemore & throughout Scotland are designed to ensure you have the skills and knowledge to travel safely in the high mountains in winter conditions. All our four day courses also include a Snowholing expedition in Aviemore & the Cairngorms or wherever looks best in Scotland weather and conditions permitting. These essential skills will be learned and developed throughout your chosen course. The Winter Skills days will utilise the Cairngorms to teach you the fundamentals of hill walking in Winter conditions.
You will get to develop your winter skills and learn new techniques. These include navigation, use of crampons & ice axes, walking safely in the snow, snow-pack analysis, the use of transceivers (including search and rescue techniques), emergency shelters/snowholing expeditions, introduction to rope work, & avalanche awareness/evaluation.
Our winter skills are based at the Cairngorms Adventure Centre and use the Northern Corries and Cairngorm Plateau, one of Scotland's finest and most accessible high mountain areas, thus maximising your learning time.  Other areas that we may use are; Creag Meagaidh, Ben Nevis & Glencoe.
Itinerary
Four Days Winter Skills & Snowholing Itinerary
1 night Winter Skills Snowholing expedition in Aviemore & the Cairngorms, or elsewhere in Scotland
Navigational skills
Essential skills for crampons & ice axes use in winter
How to walk safely in the snow
advanced winter skills rope work
detailed snow-pack analysis skills
how to use transceivers
weather evaluation
emergency shelters
avalanche awareness/evaluation
search and rescue scenario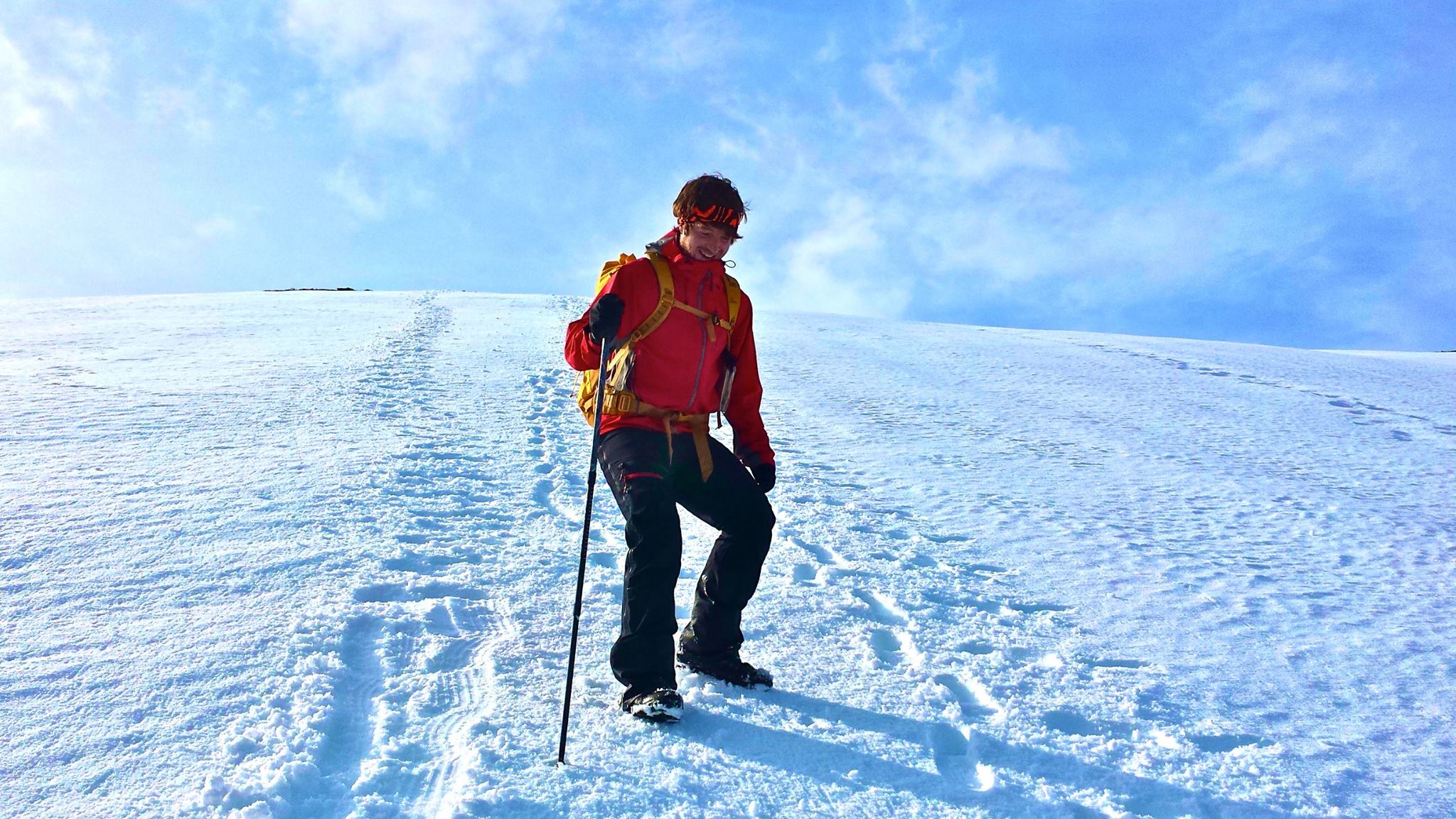 Snowholing Equipment
Snowholing Expedition Equipment
For the snowholing expedition in Aviemore & the Cairngorms, the following kit is needed, some as stated can be provided by us if needed.
Roll Matt -we can supply if required.
4 season sleeping bag – bring your own if you have, otherwise we can supply. 
Bivvy bag- if you have one if not, a plastic survival bag will suffice for one night.
Stove and cooking equipment – We supply
Avalanche kit – We supply 
Want to find out more? 
Take a look at our blog post on Snowholing in Scotland.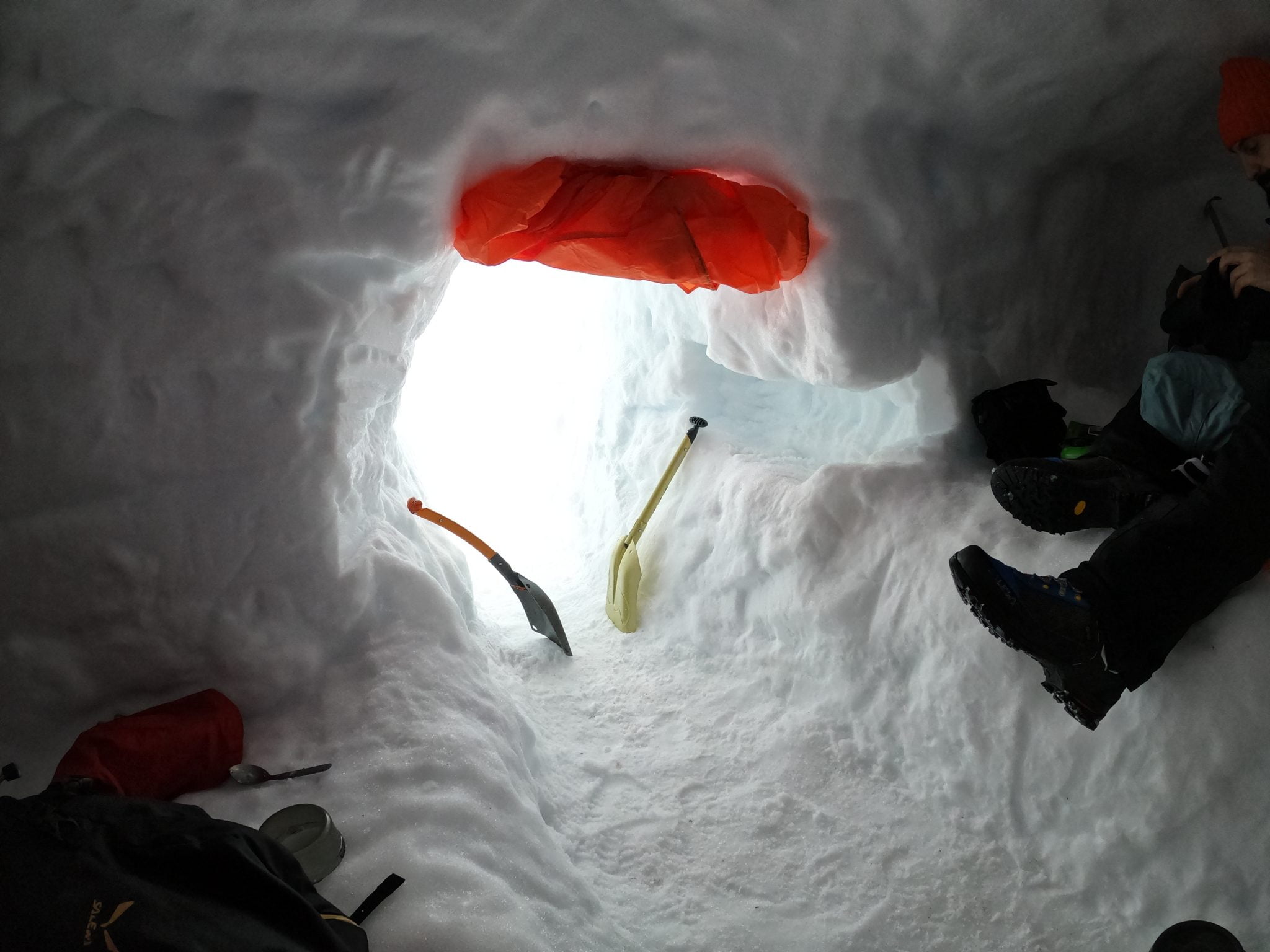 Pre-requisities
Pre-Requisites
Those booking on to winter skills training courses in Aviemore, the Cairngorms & Scotland should have prior mountain walking experience.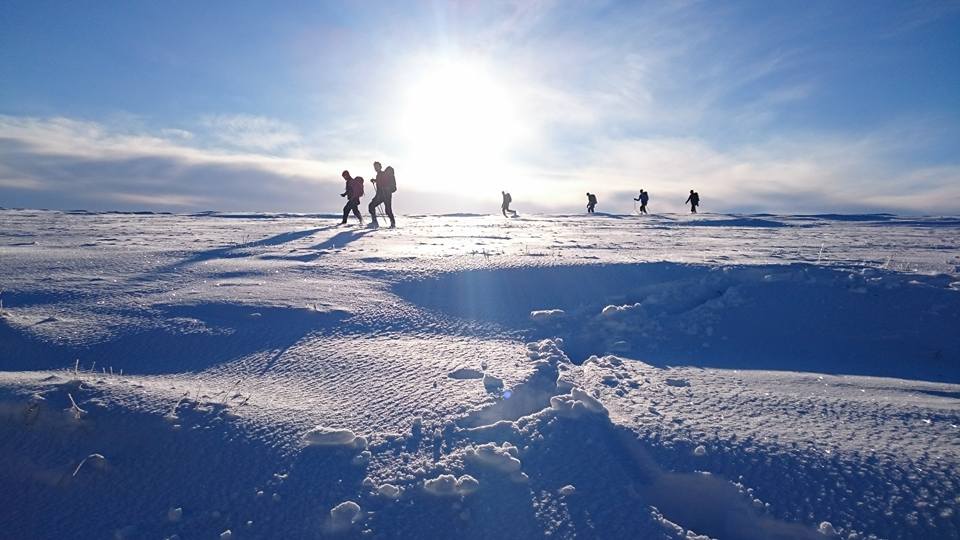 Accommodation
Need Accommodation?
Accommodation is available at Cairngorms Adventure Centre. The lodge offers self catered accommodation; shared dorms or private rooms.  Catering can be provided for groups of 10 or more. There is a drying room, open lounge, large kitchen, free wi-fi and friendly & helpful staff to make your stay with us enjoyable this Winter. It is located smack bang in the Cairngorms national park, nearly in the centre of Scotland itself and just a 15 minute drive from Aviemore.
Covid-19 – not currently available we recommend that you look at other providers like the Newtonmore Hostel. 
Even though on the four day course we aim to snowhole the last two days it is worth ensuring that you have accommodation booked as it is weather dependant.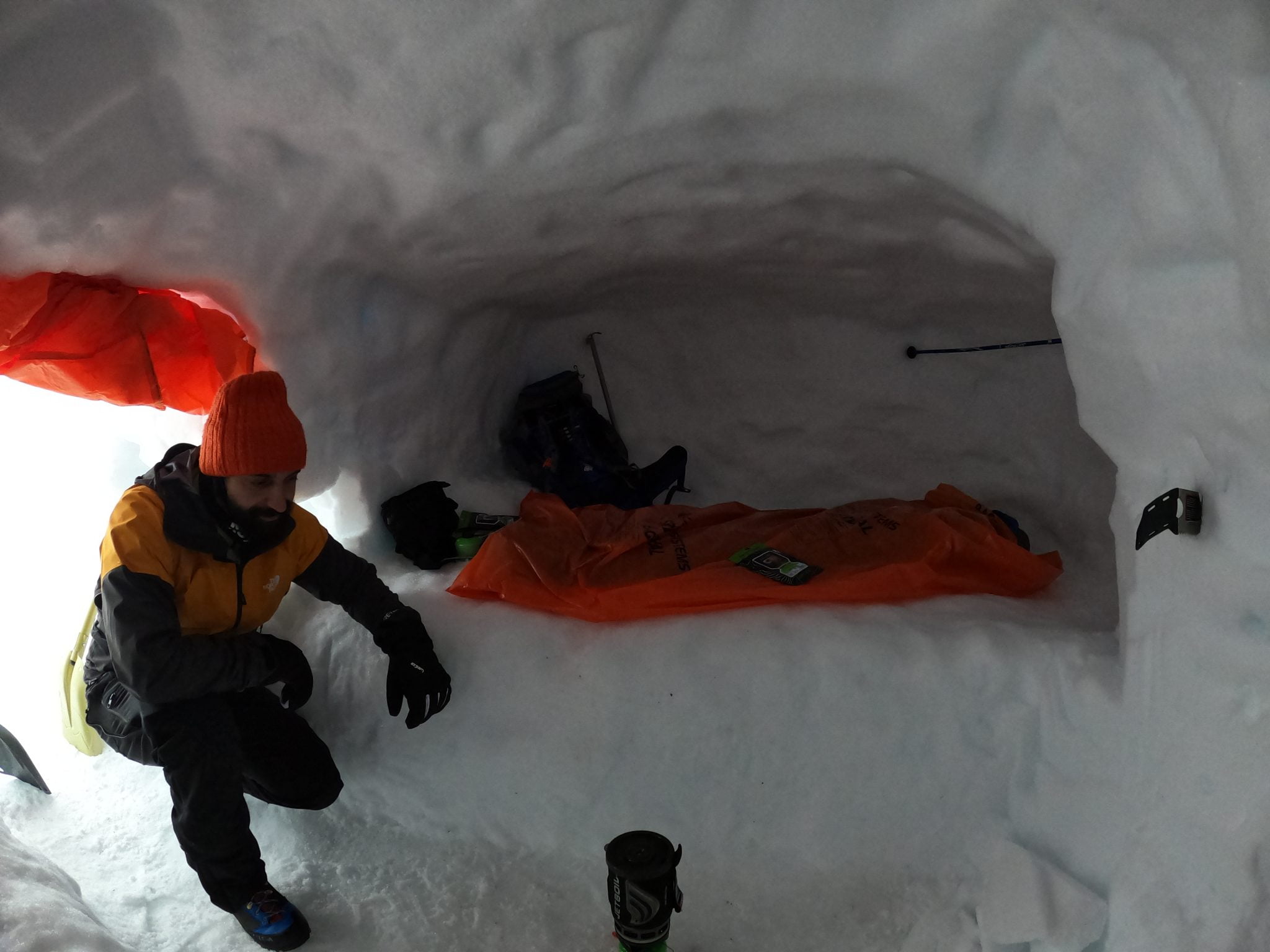 Other Winter Skills Courses
The hills encompassed in a winter coat of snow.  The shots are mostly from the Cairngorms & Aviemore, but also a couple from other parts of Scotland.