White Water Rafting Ayrshire
White Water Rafting in Ayrshire on the Nith near Glasgow
White Water Rafting in Ayrshire just an hour south of Glasgow is an increasing popular and fun river experience, the most extreme of the rivers is the Nith with the Doon providing a great backup if the river levels are a little low due to minimal rainfall. Active Outdoor Pursuits provide some of the best white water rafting in Scotland. In Ayrshire we raft the Doon, Nith and River Ayr. You can find out more about the rivers we raft below in the Tabs. 
Grade and Experience
This trip is suitable for all abilities but the minimum Age for this trip 6 years old.
| | |
| --- | --- |
| What We Provide | What To Bring? |
| Fun rafting experience! | Drinks Bottle / Hot Flask |
| Wetsuits & Neoprene socks! | Spare change of clothes & towel |
|   | Trainers to get wet |
Raft the Nith
White Water rafting an hour south of Glasgow on the River Nith Flowing from The Ayrshire hills near Glen Afton where Burns wrote his famous "Flow gently Sweet Afton" Don't however be led to believe that the Nith resembles this in anyway. At grade 3/4 rafting the River Nith is an unforgettable experience and is one of the best in Scotland as well as being one of the most beautiful. The Nith not only gives you fast bouncy water with many holes and stoppers, it is one of the more technical rivers in Scotland so paddlers have to be on the ball from the start.
White water rafting the River Nith is suitable for adult groups; it is also suitable for confident young people 14+ accompanied by adults.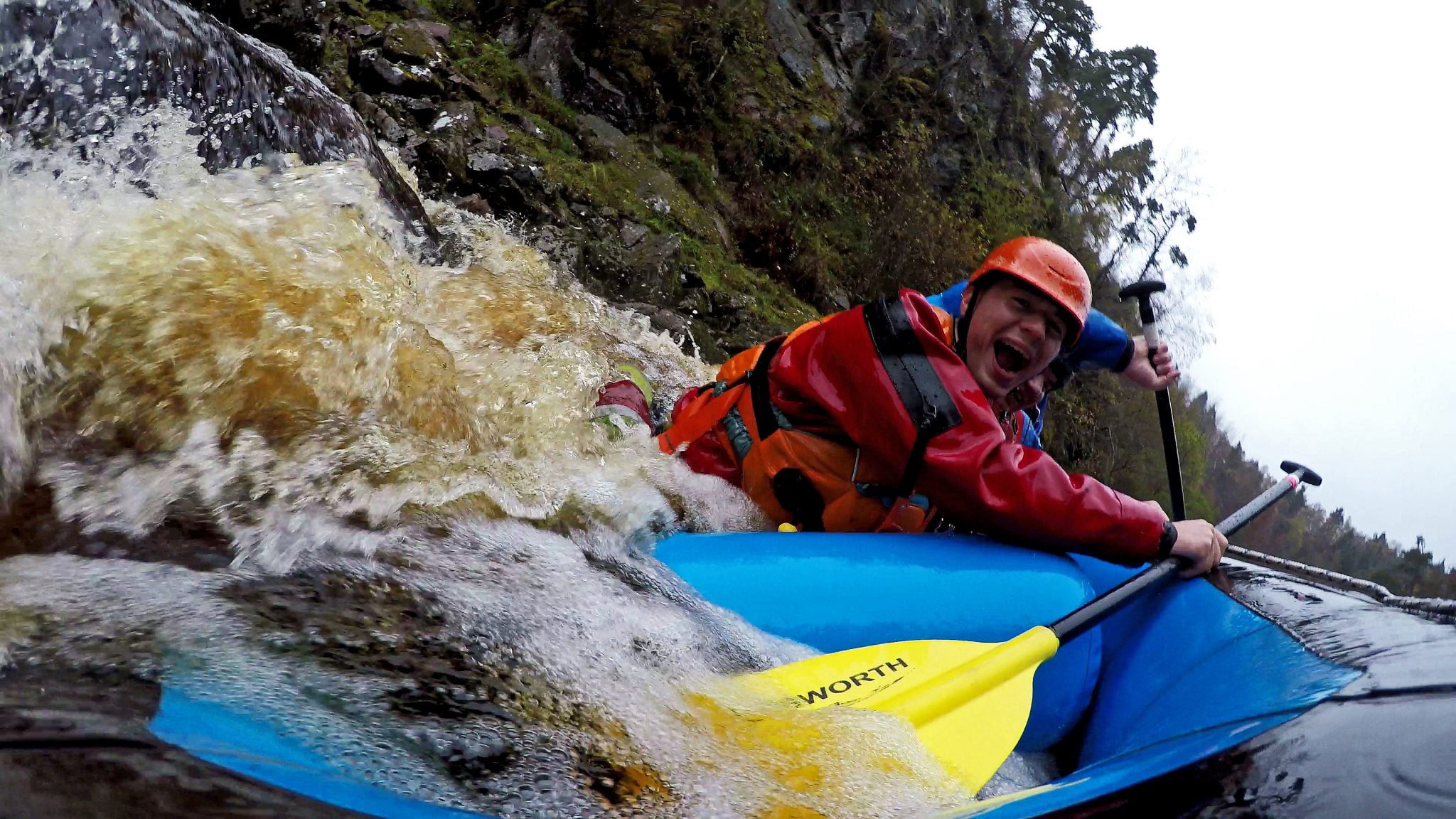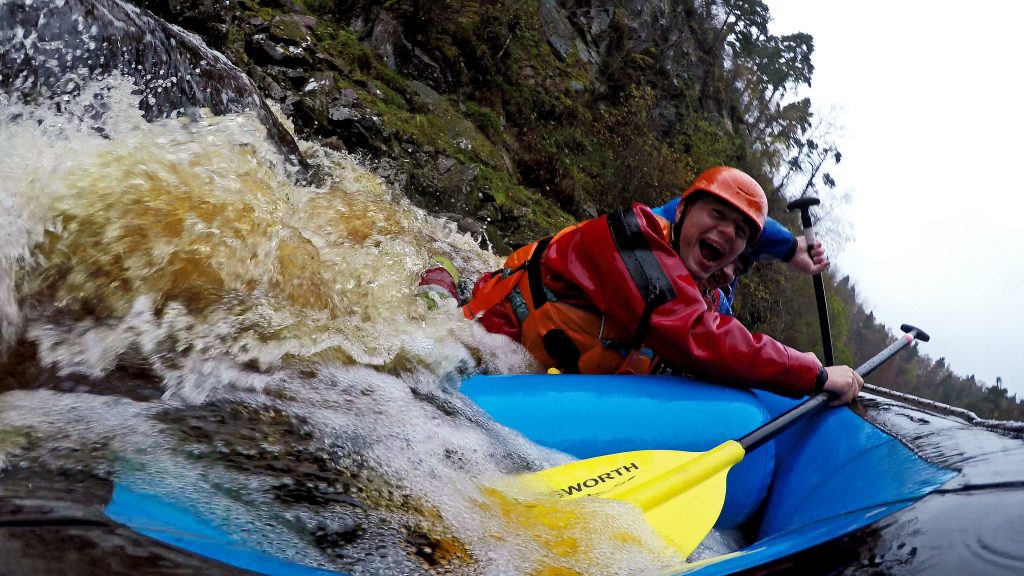 Raft the Doon
Raft the Tay
Raft the Findhorn
Raft the Garry
Raft the Spey
Raft the Dee
When is the best time of year to go White Water Rafting in Ayrshire?
White Water Rafting in Ayrshire and Glasgow is an all year round activity however, conditions vary with the seasons. The conditions are generally pleasant in Summer with warmer temperatures, the higher water levels are normally during the Spring and Autumn. During the summer months, river levels can be low and heavy rainfall is required however, we should always be able to find a suitable river.  No previous experience is required, although there are variable age limits for each river.Want to try out some other great adventures? Why not check out our canyoning days!
Check out our White Water Rafting Video Below