6 Month Outdoor Instructor Training Course


6 Month Outdoor Activity instructor training Course:
Our 6-month outdoor activity instructor training course offers our most comprehensive range of training. The course will give you year round employment prospects with qualifications in Snow, Water and Mountainsports. During the course we will train you and develop your practical and coaching skills to a standard that will see you gain a wide range of qualifications. Our team of highly friendly, experienced and highly qualified instructors look forward to working with you to help develop your skills and knowledge as coaches/leaders. It is our goal at Active to train and develop instructors who will be "Top of their game" and a credit to the outdoor industry.
---
Who Can Apply?
Pre-requisites for the course are to be highly motivated, reasonably fit and prepared for the challenges presented by adventurous activities. The course is aimed at people who have a keen interest the outdoors with some experience or entry level qualifications. In light of this, we do have a minimum age for application which is 17 years. If you are younger we ask you to contact us directly to discuss prior to applying. This course will have a significant and positive impact on your life. It will open new doors and creating new opportunities to work as a professional outdoor instructor.
Training & Qualifications
During the course you will train in the following activities. This will provide you with a comprehensive set of skills to kick start your new career. The training programme is over an average of 5 days per week with two days off. Although, on days off we encourage you to get out to practice & develop your skills.
Watersports:
British Canoeing paddlesports Level 2 Core Coach training
British Canoeing paddlesports Level 2 Sheltered Water Training or assessment.
Scottish Raft guide level 1-3 depending on outcome on the course.
3 star standard or the BC canoe, white water kayak & sea kayak award.
British canoeing stand up paddleboard module.
Mega stand up paddleboard training.
Canyoning training.
Gorge scrambling training.
Foundation safety and rescue training.
Duckie leader training.
White Water Safety and Rescue training – part of the raft guide course.
Mountainsports:
Summer Mountain leader training or assessment.
Rock climbing Instructor training or assessment.
British Cycling Mountain Bike Leader Level 2 training or assessment.
Snowsports:
PSIA Level 1 Ski instructor.
Winter skills training & navigation.
Intro to Ski touring day.
PSIA performance awards level 4-9
Other:
Outdoor First aid certification.
John Muir training.
Dofe supervisor training.
Other courses and qualifications are available depending on prior experience and can easily be arranged/provided.
Further information on the above qualifications you will be training in is available here.
---
---
Where's Home!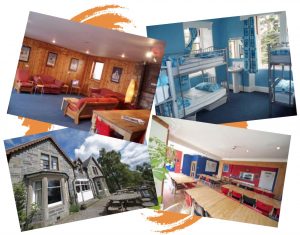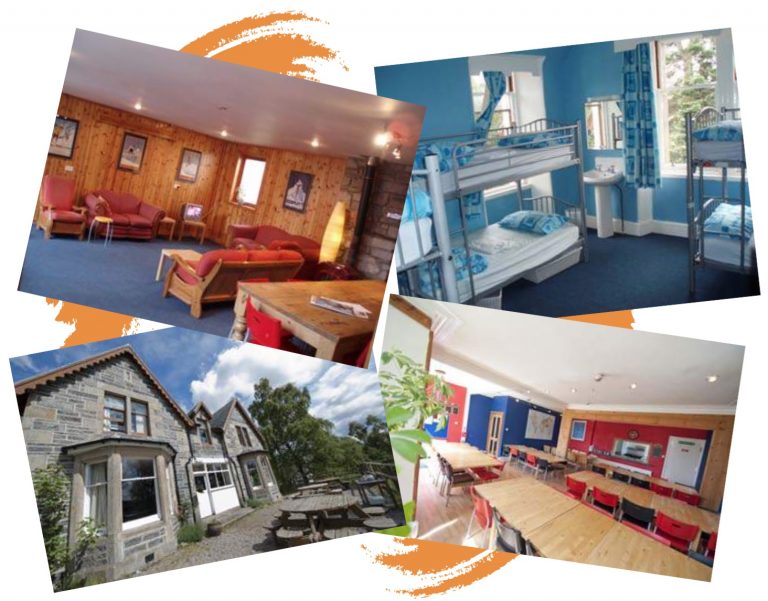 The Cairngorms Adventure Centre is the main base for our the course. Owned and operated by Active Outdoor Pursuits the centre is a busy residential base. Course members will have their own shared rooms within the centre. As well as their own lounge and kitchen within the staff accommodation. In addition, a drying room is available and a large storage area for all outdoor equipment. You will get to know our instructional team some of whom live on-site. Every one of Active's instructors and managers started out as ITC students. In light of this, we recommend you talk to any of them for a first hand account of their experience. And also, how it has helped them establish their careers in the outdoor industry.
---
What Equipment do I need to be an Outdoor Activity Instructor?
As a trainee outdoor professional you are required to have the appropriate equipment and clothing. Coupled with the course, discounted clothing and equipment is available direct from ourselves.
---
Course Application & Payment Information
Applications are open for the 2019/2020 courses.
| | |
| --- | --- |
| 6 Month (26 week course) | Cost |
| October 29th 2019 – April 14th 2020 | £9,995 |
| October 27th 2020 – April 13th 2021 | £10,795 |
What is included in the course?
| | |
| --- | --- |
| Expert Coaching / instruction averaging 5 days per week. | Use of centre equipment. |
| Self catering accommodation in Newtonmore, Breckenridge, Spain and Austria. | 5 weeks ski training. 2 weeks shadowing a ski instructor. |
| On Course Transport to venues. | Three weeks Rock climbing & Hill Walking training & accommodation in Spain. |
| Fees for formal training and assessment courses. | Opportunities to shadow our instructors on activities & expeditions. |
| Guaranteed position on our Instructor Development Programme (IDP) scheme. Additionally, this 15 month post will help you diversify and develop your ITC qualifications to higher levels. | Advice; Our senior staff are always at hand to meet with you to discuss career opportunities, personal progress as well as general advice and signposting. |
| Discounted outdoor clothing and technical equipment. This includes; skis, canoes, kayaks etc… | Consolidate your ITC course experience by shadowing our instructors for 3 months. You will also gain lots of valuable NGB log book entries. |
| 4 Weeks off over Christmas and mid February. We encourage students to use this time to develop their skiing. | |
Not Included in the course fee:
| | |
| --- | --- |
| Membership & certification fees for National Governing Bodies (NGBs) approx £350. | Flights & transfers for 3 international trips. Approx £950. |
| Snowsports lift passes for USA, Austria & Scotland            Approx £900. | Insurance (personal & travel)                Approx £200. |
---
Overseas Training Camps
Rocky Mountains USA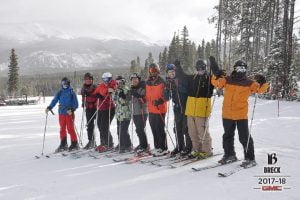 In December we base ourselves in Breckenridge, Colorado for three weeks of ski coaching & skills development. This is the perfect environment to train with its high altitude of 9,600ft and huge expanse of runs. The training will take you through the PSIA Skiing Performance Awards levels 4-9.
Our aim is not only to develop your skills through structured teaching. But also through monitored self-discovery sessions. Lesson structure allows for this with half day lesson based with the rest free to explore the mountains.
Accommodation at Grand Timber Lodge at foot of Peak 8 of the Breckenridge resort is included  .
Austria- Stubai Alps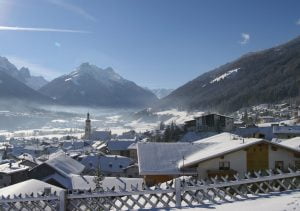 The culmination of your ITC course is a 2 week ski training camp based at The Hotel Rosengarten in Neustift, Austria. We will be skiing in the Stubai Alps, mainly on the Stubai Glacier. The aim will be to prepare and assess you for the Professional Ski Instructor of America Level 1 Coach Award. PSIA are the largest Association of Ski Instructors in the world. Moreover, being a member of the PSIA ensures you are receiving first class technical and coaching support from a large and highly experienced organisation.         
The aim of the first week will be to fine tune your personal skiing performance. As well as to develop your understanding of the physics, psychology and mechanics of the sport. This will be delivered by experienced PSIA coaches. Week two focuses on developing your technical ski performance. As well as  your coaching skills and knowledge in preparation for your exam. The final few days will be your PSIA level 1 written and technical exams. The PSIA Level One Award is equivalent to the BASI Level 2. It is recognised globally and allows you to teach beginner & developing adult & child skiers.

Spain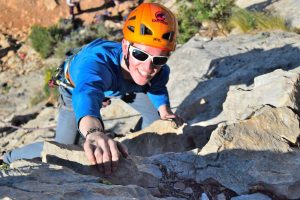 In January you will fly to Spain's Costa Blanca region for three weeks. There are a multitude of crags within easy reach of our base. These provide the perfect place to train, learn and develop as a climber.  The main focus will be on developing your lead climbing skills. As well as personal and group set ups in preparation for your RCI.
Furthermore, the region has fantastic mountain routes. In light of this, two days of our time will be focused on developing your international navigation and hill walking skills.
Click here to view frequently asked questions from previous candidates on the course.
Click on the below links to find out more about individual Outdoor Activity Instructor Training Qualifications: