Five Month Outdoor Instructor Training Course
Active's outdoor Instructor Training Courses are designed to offer those who are passionate about the outdoors the breakthrough to a career as an outdoor instructor or guide. No other courses offer students such a wide range of activities and outcomes- all to be relished in an area as spectacular and diverse as the Cairngorms National Park. Our team of highly experienced and qualified instructors look forward to meeting and working with you. More importantly though, the company relishes the opportunity to inspire and guide you on your outdoor journey.
"Absolutely loved my ITC course.  I've had the opportunity to try so many new activities & absolutely fallen in love with them.  It's given me the chance to get into the outdoor industry myself & fuelled my passion for the outdoors!"  Beth Smith, 2016/17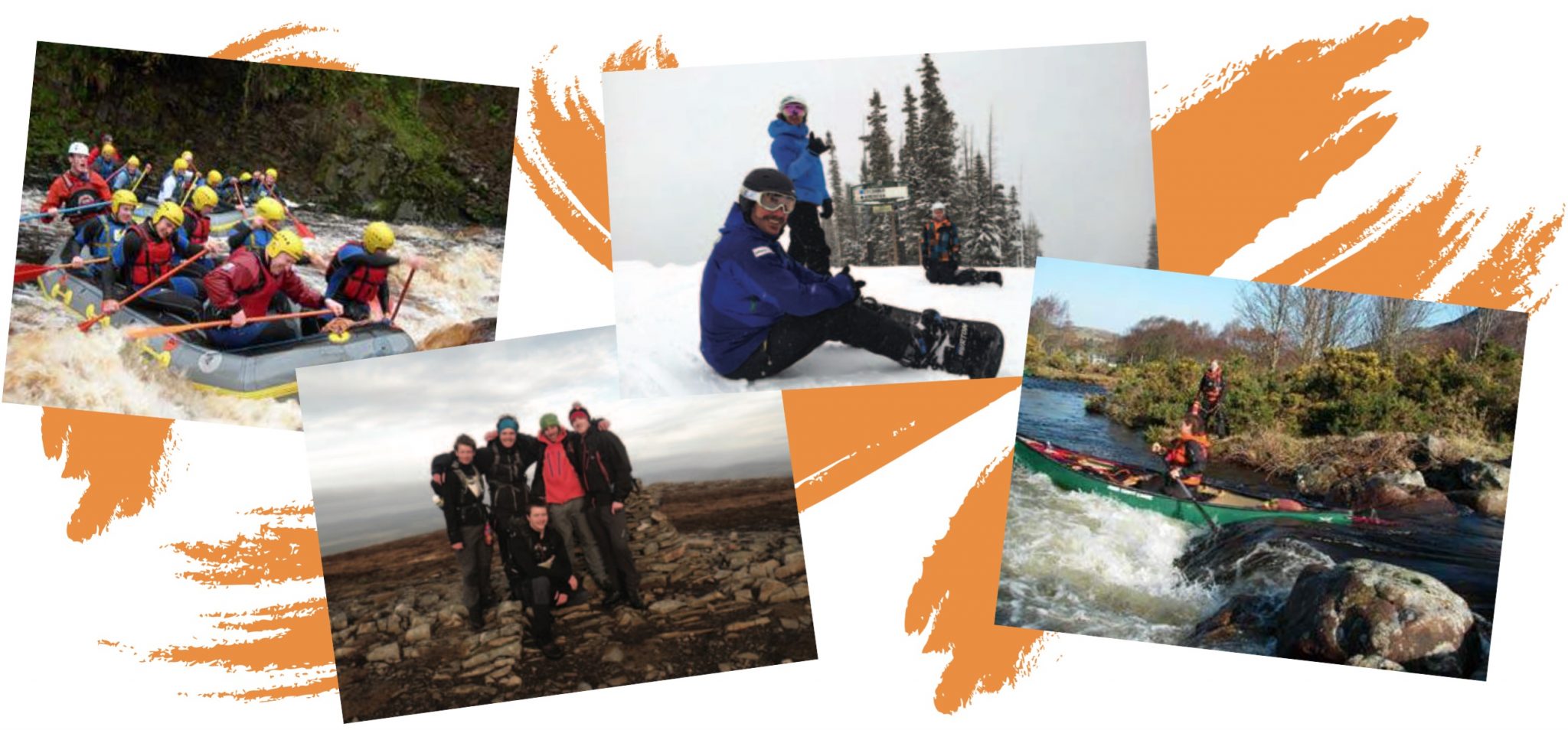 This 5-month (23 week) course is to introduce you to a comprehensive range of adventure activities including: Canoeing, kayaking, Rock climbing, mountain biking, white water rafting, hill walking, Canyoning, Snowsports and more… During the course we will help to develop your practical and coaching skills to a standard where you can gain a variety of National Governing Body (NGB) Awards.
We are aware of how challenging and time-consuming gaining this experience is for people. Our courses aim to reduce these barriers, offering an intensive 5 months & 1 week of training, practice and assessment with the aim of developing you into a highly skilled and employable person in the outdoor industry.
The course is aimed at people who have an interest in outdoor activities and instructing others, or have some experience or basic awards in one or more activities provided on the course. You must be at least 17 years old to take part however, there is no upper age limit. The most important thing is that you are highly motivated and reasonably fit- prepared for the challenges this intensive course will present to you.
This may be your first course since leaving school or college or the first step in a radical change in career or lifestyle. Regardless, this is a fantastic opportunity, which will have a significant impact on your life, opening up new opportunities to work in this exciting & rewarding industry.
Course Info

Course Dates & prices:
October 24th 2017 – March 30th 2018  (23 weeks)
October 23rd 2017 – March 29th 2018 (23 weeks)
Cost: £7,495
Included:
Expert Coaching / instruction 5 days per week- Full time.
Self-catering accommodation
On Course Transport
Fees for formal training and assessment modules.
Use of centre equipment (in accordance with centre Policies)
Two weeks ski/snowboard training & luxury accommodation in Colorado, USA
Three weeks Rock climbing & Hill Walking training & accommodation in Spain
Opportunities to assist our coaches at work
Discounted outdoor clothing and equipment.
Two fortnight breaks at Chrismas & Feb Half term.
VAT (20%)
Not Included:
Membership fees for National Governing Bodies (NGBs),
Flights & transfers for international trips,
Snowsports lift pass in USA
Insurance (personal and travel)
Our Location
The course is based at Craigower Lodge Outdoor Centre in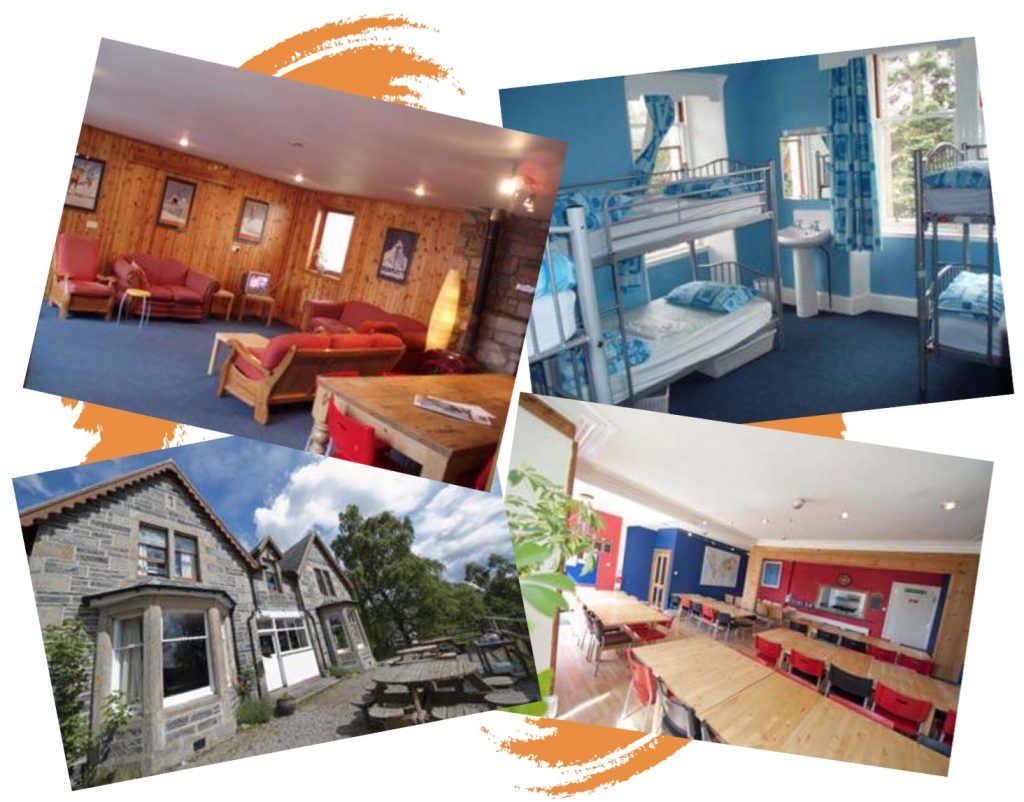 Newtonmore, set in the magnificent Cairngorms National Park. From here we have quick and easy access to some of Scotland's most stunning mountains, rivers & ski areas.  The Cairngorms are the hub of adventure tourism in Scotland, supporting many outdoor industry jobs. This has to be one of the nest places in British Isles to learn and develop your outdoor skills!
Most of your training will take place within the National Park, but we will make forays to other parts of the country, including the west coast and the far north. In addition to all of this, you will spend 3 weeks rock climbing in Spain and 2 weeks skiing and snowboarding in the Rocky Mountains of Colorado or Utah (more on that later).
Craigower Lodge Outdoor Centre is a busy residential centre, owned and operated by Active Outdoor Pursuits. Course members will have their own shared rooms within the centre, as well as their own lounge and kitchen within the staff accommodation. There is a dedicated drying room and plenty of storage space for all your equipment. You will also get to know our staff some of whom live on-site, and be able to learn from their experiences. Most of Actives instructors started out on this very course!
What You'll Learn
The course is full time learning over 5 days per week. During the course you will train in the following activities. This will provide you with a comprehensive set of skills to start your new career.
ROCK CLIMBING
Single Pitch Award (SPA) Training or Assessment
FIRST AID
Outdoor First Aid Award
HILL WALKING
Summer Mountain Leader (ML) Training or Assessment + winter skills training day.
WHITE WATER RAFTING
Scottish Rafting Association (SRA) Level 1 Guide Award or level 2 Restricted
SKI / SNOWBOARD
UK Snow-sports Awards Levels 1 – 9
OPEN CANOE
British Canoe Union (BCU) Star test 1 – 3 & UKCC Level 1 or 2
KAYAK
British Canoe Union (BCU) Start test 1 – 3 & UKCC Level 1 or 2
MOUNTAIN BIKING
British Cycling MTB Leadership Award Level 2
On top of all this, you will also receive in-house training in Canyoning, Gorge Scrambling, Winter Mountain Skills and Duckies. These skills directly transfer into other activities you will be training for, helping to broaden your overall skill set as an outdoor instructor.
* Please contact us if you would like to chat about the course outcomes in more detail.
What You'll Need
Below is a list of equipment students should have for the course, some of which is required for the first few weeks. The list is not exhaustive; it contains what we would describe as your "Tools of the Trade", the essential kit for working as a professional in the outdoor industry. All of the equipment listed can be purchased from Active at discounted prices (please ak for deatils).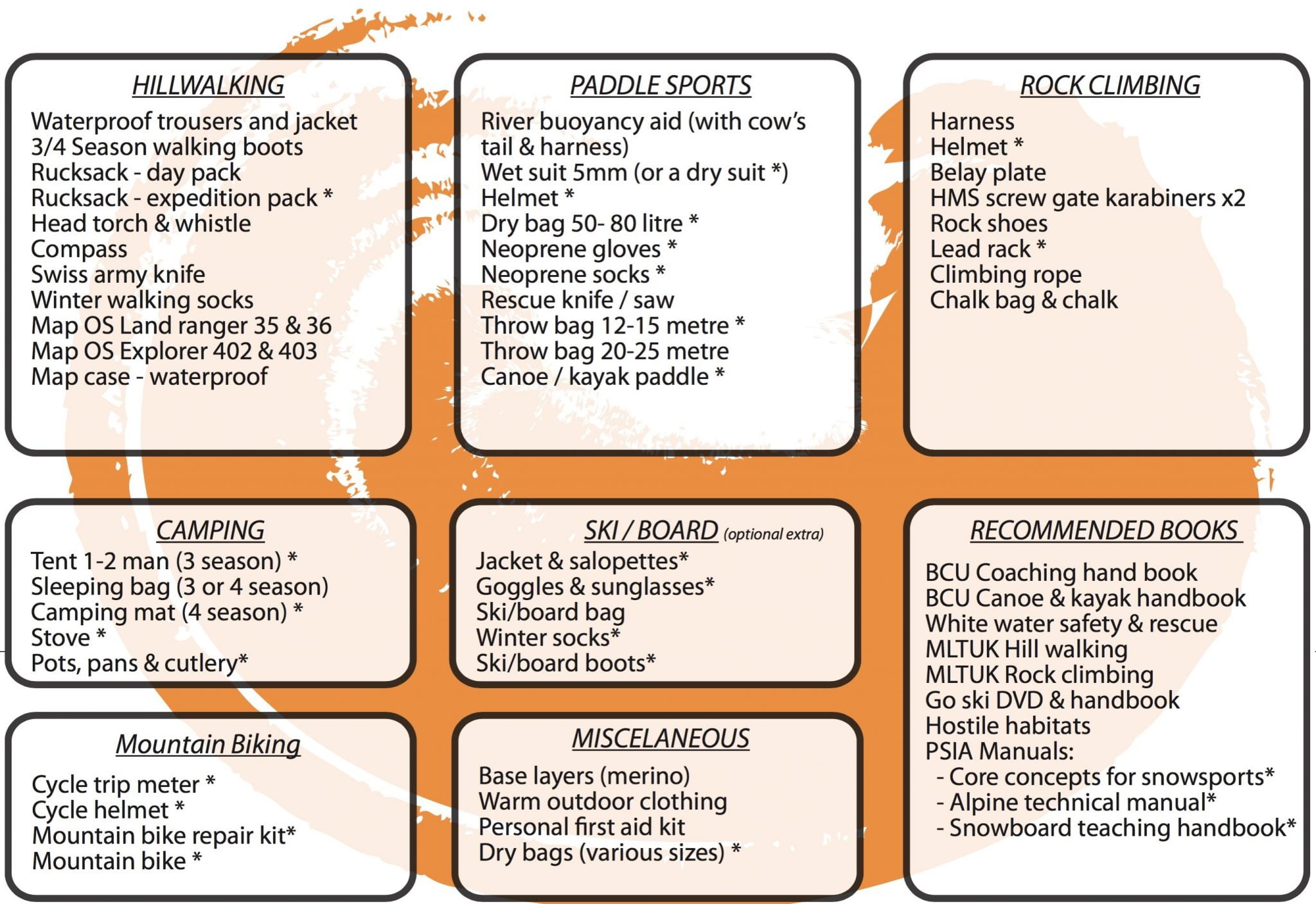 Items marked with an asterisk are recommended but optional, these can be purchased during the course. Many (but not all) of these are also available from the centre stores, but may not be of the same high quality designed for professional use.
Travel
USA
In December you will jet out to the other side of the pond spending two weeks learning to ski or snowboard. We normally base ourselves in Breckenridge, Colorado, deep in the Rocky Mountains. This is an ideal location to use with its high altitude (the town sits at 9,600ft) and wide expanse of runs. During your stay here we will bring you step by step through the Snowlife Awards, helping you to establish good technique, basic coaching skills as well as piste awareness.
Our aim is to not only develop your skills through teaching, but also self-discovery. So half of each day is lesson based, the rest you are free to explore the mountains. This helps promote a feeling of independence as well as making the most of your time on the slopes.
While training in Breckenridge, you will be staying at the Grand Timber Lodge. Ideally located at the foot of one of the main slopes, this accommodation is the perfect combination of convenience and comfort.
After a long day on the slopes, why not recline in one of the outdoor pools/hot tubs with a cool drink in hand, basking in the mountain views. Alternatively you can make use of the gym and pool tables available to guests.
Heading in to town for some shopping or a meal? There is a free shuttle bus provided by the lodge that will drop you off anywhere in town…and pick you up again at the end of the night.
In fact, the accommodation is so good, you may find yourself thinking you've found yourself on a luxury holiday rather than an instructor training course!

Spain
In January you will fly to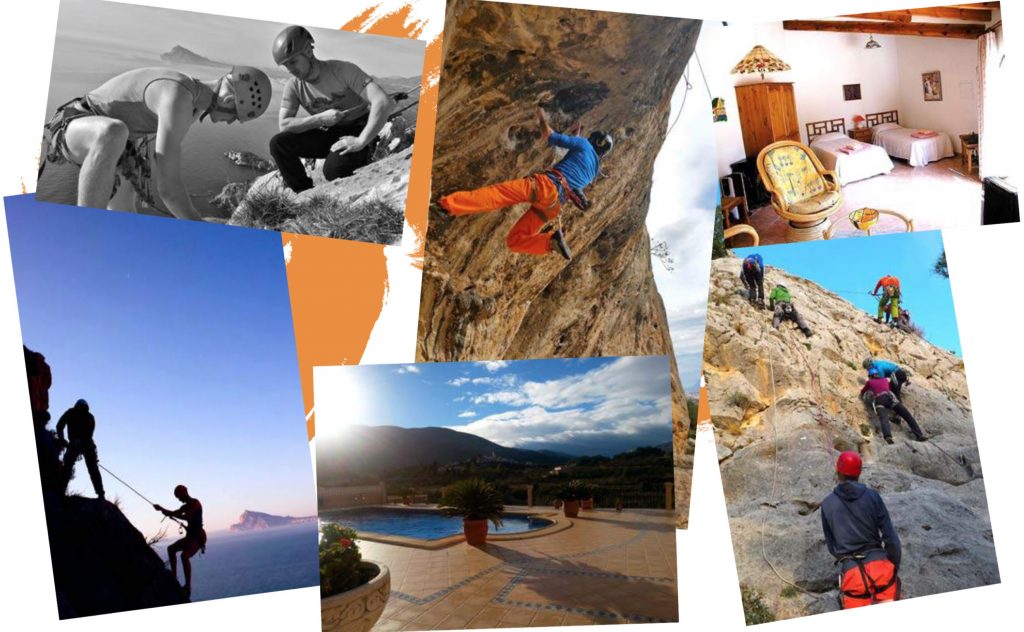 Spain's Costa Blanca region for three weeks. This time the main focus is rock climbing with a day or two hillwalking.         With dozens of crags within easy reach of our base, this is the perfect place to establish your lead climbing credentials. The trip is used to embed essential skills and knowledge, as well as help to build your log books in preparation for your SPA and mountain leadership training or assessment which normally takes place at the end of the ITC course in March. It is also a great opportunity to experience different rock types to Scotland and get a feeling for what life on the rock is all about.
These international trips are a unique feature for instructor training courses. Here at Active, we pride ourselves on ensuring you are in the very best environments for learning the respective activities. Both of these trips are always hugely memorable for our trainees, as well as being an invaluable part of their overall professional development.